China to cease animal testing
From June 2014, China will remove mandatory animal tests for domestically manufactured cosmetics
China's Food & Drug Administration (CFDA) has announced that effective June 2014, China plans to remove its mandatory animal test requirements for domestically manufactured cosmetic products.
For the first time ever, Chinese companies producing "non-special use cosmetics" will be exempt from carrying out animal tests. These include normal shampoos and skin creams but not hair dyes, sunscreens, or other products with biological activity. Manufacturers will have the option to substantiate product safety using existing safety data for raw ingredients, or European Union-validated non-animal tests.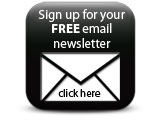 Initially the new rules will only apply to cosmetics manufactured in China. However, the CFDA has stated that once the new system has been established, it may be expanded to include imported products and certain "special use" cosmetics as well. This would be a major step towards removing trade barriers between China and the EU, enabling cruelty-free companies worldwide to sell their products on the Chinese mainland without compromising their policies.