Clariant Q2 2012 sales up 6%
Non-cyclical business growth compensates for poorer sales in cyclicals
Specialty chemicals giant Clariant has announced sales of CHF1.98bn in the second quarter of 2012, up 6% on the prior year period (CHF1.87bn). Sales in local currencies were 8% higher.
According to the company, the slow down in global economic growth and the crisis in Europe did not materially impact its non-cyclical business units, which includes Industrial & Consumer Specialties. In contrast, Clariant's cyclical businesses were impacted by lower volumes, leading to a volume decline of 1% at the group level.
Asia Pacific and Latin America outperformed other regions with sales growth of 18% and 17% respectively. EMEA growth benefited from strong growth in the Middle East and Africa, while Europe (especially the southern part of the continent) was weak.
EBITDA before exceptional items rose 2% in local currencies but fell 3% to CHF233m from CHF241m, resulting in an EBITDA margin before exceptionals of 11.8% compared to 12.9% in Q2 2011. The lower margin was the result of higher SG&A costs for its Catalysts & Energy and Functional Materials business units, higher project related corporate costs and the absence of a one-time benefit from a land sale in the previous year quarter, said Clariant.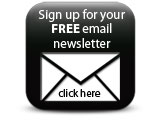 Speaking on the results, ceo Hariolf Kottmann said: "In the first half of 2012 Clariant delivered a solid performance as expected at the beginning of the year, driven by good growth in the non-cyclical part of the portfolio, offsetting lower volumes in the more cyclical businesses. While the future path of the global economy is tainted with a high degree of uncertainty, we continue to implement our strategy. Based on this we confirm our expectation of increasingly profitability in the second half-year compared to the second half of 2011."
Featured Companies