Clear Scalp and Hair is official hair care sponsor of The Voice
US hair care brand Clear Scalp and Hair is official hair care sponsor of NBC's The Voice for sixth season.
US hair care brand Clear and Hair (Unilever) has partnered with NBC's The Voice as official hair care sponsor of the show for season six of the Emmy award winning singing competition show.
The multiplatform partnership will include custom content featuring personal stories of past Voice artists to celebrate the theme of resilience together with Clear Scalp and Hair. Additionally, as part of the initiative, the brand will be the official title sponsor of The Voice Live Tour to launch this summer across the US, providing fans with exclusive behind-the-scenes access and content from the road.
Viewers also will have the ability to directly engage with the tour and an artist from The Voice to participate via social media platforms. The partnership also includes extensive digital and social media activation planned to engage fans across NBC.com as well as social media platforms including Twitter (@Clearhair and #strongandclear), Instagram (@Clearhaircare) and Facebook (Facebook/clearhaircare). The partnership will also feature exclusive digital content on the co-branded digital hub.
Clear Scalp and Hair is all about nourishing the scalp, for beautiful, resilient hair from the foundation, said the brand. "There's no better platform for our message than The Voice, which is all about resilient artists attempting to break through in music," said Jennifer Healy, Senior Marketing Director for US Haircare, Unilever.
"Together with Clear Scalp and Hair, we are engaging fans of The Voice across multiple platforms and implementing innovative ways to involve our audience regardless of the setting or screen. This partnership demonstrates how NBC and our clients can successfully develop multiple access points for consumers to interact with their favourite content and brands." said Dan Lovinger, Executive Vice President, Entertainment Advertising Sales Group, NBCUniversal.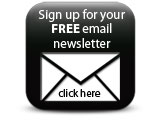 To coincide with the sponsorship debut, the brand has also launched its new advertising campaign, featuring international supermodel and Clear Scalp and Hair global brand ambassador, Miranda Kerr. The ad spot reveals how Kerr works on her core to make her stronger, similar to her beauty regime where she uses the brand's products nourishing hair care products to achieve strong, resilient hair.
Companies