Colgate brushes off Oral-B competition
In July, Oral-B made its foray into the toothpaste market in India
Indian brokerage firm IDFC has given its verdict on Procter & Gamble's (P&G) Oral-B entry into the Indian market. Not impressed, IDFC has hiked key rival Colgate to 'Outperform'. The two consumer group titans are used to getting down and dirty with each other, both vying for the same consumers. However in India, Colgate still dominates the market.
In July, Oral-B made its foray into the toothpaste market in India by launching its new Oral-B Pro-Health brand. The brand was formulated specifically for the Indian market, according to P&G, and contains a patented stabilised stannous-fluoride complex. Bollywood actress Madhuri Dixit was also later signed as brand ambassador.
"What works against P&G," IDFC said in a research note published by India's Moneycontrol, "is the fact that the company is importing its entire requirement for the toothpaste. Given the fact that the company doesn't have a third party tie-up for manufacturing, it is likely to see some serious losses in the form of increasing duties and steep rupee depreciation."
Colgate India & Middle East marketing boss Prabha Parameswaran has fought P&G on home turf in the US before. But in order to defend Indian territory, Colgate has upped its promotional spend – think plenty of two for one offers. It's claimed that since Parameswaran took on her Indian role, Colgate market share has accelerated from more than 53.1% to 55%. Quite a feat in a mature consumer goods market from an already well established operator.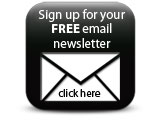 While P&G has been increasingly focused on emerging markets, Unilever has been entrenched in India for several decades, long before it became fashionable or strategic for western companies to bolster sales from other regions. Unilever boss Paul Polman, an ex P&G man, has vowed to ensure that emerging markets will take 75% of the company's sales by 2020.
Companies