Consumers can't keep a 'Poker Face' for Lady Gaga's beauty brand
Fans took to Twitter to share their excitement as the singer filed a trademark for cosmetics products
Getty Images
It appears that singer-songwriter Lady Gaga could be the latest celebrity to launch a beauty brand.
The 'Poker Face' singer's company, At My Heart Inc, filed a trademark for Haus Beauty covering skin care, body care, make-up and tanning products.
The news follows a growing number of celebrities appearing to venture into cosmetics, including Serena Williams, Pharrell Williams, Gwen Stefani and Jennifer Lopez.
However, it is not the first time Gaga has dabbled in the cosmetics business.
In 2011, she worked with MAC to launch a lipstick for its Viva Glam line and, in 2012, collaborated with Coty to debut her first fragrance, Lady Gaga Fame.
Meanwhile, in 2015, she was an ambassador for Shiseido's Be Yourself campaign.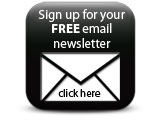 Despite the little information released about Haus Beauty, Lady Gaga fans are already sharing their excitement.
Companies