Consumers hold key to reducing environmental footprint of cosmetics
Green formulations and packaging have little overall effect
Consumers hold the key to reducing the environmental footprint of cosmetic products, according to research by Organic Monitor.
While those in the cosmetics industry have long been focusing on developing green formulations and eco-friendly packaging, there is "growing evidence" that these factors have little effect on the overall footprint of beauty products.
Instead, Organic Monitor states companies will need to address the environmental consequences of consumption in order to significantly reduce their ecological footprint. It claims that one study in particular shows that 94% of the carbon footprint of a shampoo is at the consumer level and that small changes in water temperature during an average wash can significantly reduce the overall impact of the product on the environment.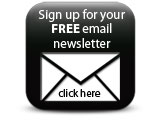 The life-cycle analysis findings, green consumer behavior, methods to encourage sustainable purchases and responsible consumption will all be featured and discussed at the Sustainable Cosmetics Summit in New York from 16-18 May.
Companies