Cosmetic companies achieve green goals
Sustainability takes centre stage in future initiatives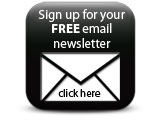 Cosmetic and personal care companies are successfully investing more in environmentally friendly initiatives, research by Organic Monitor has revealed.

Seven cosmetic companies are now on the World's Most Ethical Companies List by Ethisphere Institute, up from four in 2011, while Procter & Gamble, Henkel, L'Oréal and Unilever were listed in the top 100 sustainable corporations list. Brazilian cosmetic company, Natura Brasil, was also named the most sustainable corporation in the world, in a study by Corporate Knights.

Looking ahead, Procter & Gamble has set sustainability goals for 2020, which include reducing packaging, waste, reliance on synthetic chemicals and increasing use of renewable energy. Similarly Unilever has set targets via its Sustainability Living Plan, and Johnson & Johnson has launched its Healthy Futures 2015 initiative. Avon, on the other hand, has implemented an efficiency drive to utilise its resources more effectively. By reducing packaging, paper usage and investing in green buildings, it has lowered its environmental impact and improved its margins.

One of the major obstacles still facing cosmetic companies is measuring the environmental footprint of their products – an issue that will be discussed at this year's Sustainable Cosmetics Summit in New York from 17-19 May.