Cosmetics Business reveals 5 key beauty start-up trends and advice in new report
Body Care | Colour Cosmetics | Hair Care | Marketing | Skin Care
Fearless and fast-moving, beauty start-ups continue to set new standards for the beauty industry amid the current crisis. This report reveals how to start out in beauty, which brands to watch and uncovers new opportunities for innovation
Market overview: At a glance
What's in this report?
Introduction
Top 5 trends:
---
Beauty start-ups: Number of VC deals by year, 2009-2019
Source: Crunchbase. Data as of 16 April 2020
---
Key market challenges addressed
Both challenged and challengers, beauty start-ups face many hurdles on their journey, but they also create them for other players in the industry.
With large corporations being less nimble and more risk adverse, start-ups are able to challenge the status quo, react quickly to trends and have greater social purpose and individual purpose – all of which are enticing factors for today's consumer.
"Consumers are looking to move away from larger companies, to favour independent brands," says Fiona Glen, Head of Projects at beauty brand consultancy The Red Tree.
"We are seeing niche brands supported and favoured more than they were, even before the coronavirus pandemic. Some brands are now disproportionately benefiting due to the movement away from more established brands."
And although, from the perspective of cash flow, start-ups are more at risk at the current time, some have pivoted quickly to find opportunity.
"Whilst this has been a very unexpected start to 2020, start-ups have adapted well, with their survival techniques differing dependent upon their product offering, their retail strategy and how established they are," says Janet Milner-Walker, founder and Director of Bespoke Advantage.
"Brands are very aware of the challenges posed by start-ups," adds Glen. "We have seen large corporations launch new products to appear like they are small start-ups. Love Beauty and Planet was almost deceptive in how it was marketed," she says.
"But generally, the larger ones would also rather not do the upfront work of building a new brand – they watch their backs and buy them when it's the right time."
And while consumer goods start-ups generally have a higher rate of success than tech start-ups – where the success rate is estimated to be just one in ten – the beauty space is an extremely saturated and competitive space in which to start and keep going.
"The challenge is getting started, with the biggest risk being the investment at the beginning, which often comes from friends and family," says Glen.
And while it is healthy for start-ups to have high expectations, Glen says that it is too much to expect to be the next Drunk Elephant. "There were many contributing factors to this brand's success. It's truly an exceptional example that is not the norm."
Beauty start-ups: Overview
Savvy, fast-growing start-ups have revolutionised the beauty industry. Amid a highly saturated market, dynamic young players continue to find ways to address consumer needs that existing brands are not, and, crucially, put their customers first.
"There are so many challenger brands on the market right now that are starting with the customer at the very heart," says Irene Moore, co-founder of Digital Marketing London.
"This has forced all brands to level up their game and create more communities rather than a teacher/student relationship."
Gabriella Beckwith, Senior Beauty and Fashion Analyst at Euromonitor International adds: "They also tend to be nimble and not tied down by bureaucracy like larger players, and hence can react quickly to new trends and innovations, which in turn is attracting new consumers.
"As a result, the market share of leading global players is increasingly under threat from smaller start-ups, as they continue to increase and reinforce their presence."
---
"The market share of leading global players is increasingly under threat from smaller start-ups, as they continue to increase and reinforce their presence " - Gabriella Beckwith, Senior Beauty and Fashion Analyst, Euromonitor International
---
The response from beauty's largest companies has been to acquire or partner with start-ups to drive growth, preserve market share and fill white space opportunities in their portfolios. Most of the major conglomerates have also partnered with brand incubators or accelerators, or set up their own.
Beckwith explains: "Many companies focus on innovative and trendy brands as a way to access rapidly expanding online distribution channels and tap into a younger, more digitally-savvy consumer base, a demographic perhaps not captured by the company's iconic labels."
Top beauty start-ups by Crunchbase rank
Source: Crunchbase. The Crunchbase Rank uses Crunchbase's intelligent algorithms to score and rank entities (e.g. Company, People, Investors, etc.)
Adopting the mentality
So influential have start-ups been on the industry that their approach – responding with agility to market conditions or consumer demands and preferences – has become a mentality which even larger businesses have taken steps to adopt in some areas of their business to help remain competitive.
Indeed, Clare Varga, Head of Beauty at WGSN notes that, "In the early stages of the Covid-19 crisis, we've seen large unwieldy legacy brands adopt a start-up mentality, quickly 'pivoting' to make anti-bacterial products to combat the spread."
LVMH for example dedicated three of its French production lines to producing hand sanitiser for hospitals at no charge during the outbreak. While start-ups don't have financial muscle of the beauty powerhouses to work to the same scale, they have found their own ways to take action.
When London based gender-neutral and vegan skin care brand Five Dot Botanics tried to produce free hand sanitisers for the community, it found itself at the back of the queue against larger companies in the wait for the raw ingredients needed for manufacturing.
Instead, the brand found a solution outside of the beauty industry, securing the alcohol needed to produce the products from an artisan distillery in Kent.
A human-centric approach
While larger brands in the beauty industry have traditionally taken a top-down, brand-to- consumer approach, they have more recently moved to being consumer-centric.
However, Nour Khalife CEO and co-founder of new make-up brand Shade M believes that start-ups are now pushing the bar even higher.
"Beauty start-ups are adding another layer, which is how to be human- centric. Considering every person as a whole and not just as a beauty consumer is where the difference lies," she says – something that has been particularly visible over the current crisis.
Luxury hair and scalp brand Monpure London, for example, has been asking consumers on social media to nominate someone who has shown them an act of kindness during the crisis, and as part of a giveaway, sends some product as a gift to the nominated person.
"We received 300 comments, which were very emotional and moving," says founder Natanel Bigger. And Shade M created a filter enabling consumers to send kisses to their loved ones. It also adapted its content according to what its community wanted to hear from them.
"This is why we have started posting some DIY beauty recipes and inspirational mood boosters among other things," says Khalife. "Beauty start-ups think of consumers as a community that contributes and plays a major role in the brand building."
Beauty start-ups are changing the standards of the industry through the way they operate and connect with consumers, but Alice Sandelson, Strategic Partnerships Lead of start-up accelerator and venture studio Founders Factory says that they are also cutting through by delivering on consumer needs for products that are clean, vegan, authentic, cruelty-free and community focused."
Janet Milner-Walker, founder and Director of brand management company Bespoke Advantage says: "It has become very evident that to launch a new brand in the beauty and wellness market consumers are expecting the brand to be vegan or suitable for vegetarians, soil association certified, COSMOS certified, sustainable and purpose driven.
"These are becoming entry level criteria before we even start to understand the brand's point of difference."
New expected standards
Over the past year alone, the beauty market has seen new brands launch that tick the majority of these boxes as standard while carving out new solutions and segments.
For example, Faace supports day-to-day issues such as period skin, tired or sweaty skin with its range of face masks. Starface introduced star-shaped pimple patches called Hydro-Stars that bring some fun to the clinical and sometimes intimidating sector of acne treatments.
And Skin in Motion by Gia Mills is an athleisure range with sweat-proof formulas.
Elsewhere, start-ups have been pushing standards in sustainability – examples include Beauty Kitchen's Return, Refill, Repeat scheme, and zero waste brand Ethique's frequent initiatives, from planting a tree for each order, to its Super Soap project, donating 10,000 soap bars to vulnerable communities across New Zealand and the South Pacific.
However Sandelson notes that when we talk about start-ups in the beauty industry, we don't just mean new beauty brands.
"Technology start-ups continue to develop the beauty industry in all aspects: from product development and idea generation, to how brands communicate with customers, to logistics and supply chain."
Faraday, for example enables beauty brands to create fun feedback experiences to test product ideas and capture feedback from consumers in minutes.
Another example is Skintelligent, a Singapore-based start-up that offers an AI-based skin diagnostic tool to enable consumers to get personalised skin recommendations from a selfie.
And as beauty brands continue to adapt through the pandemic as the need and preference for touchless experiences continues, at-home diagnostic kits and virtual try-on technologies are likely to be in even stronger demand.
Start-ups are having a multi-layered impact on the industry – and their role in shaping the face of beauty is likely to grow even more instrumental in the future.
"Beauty start-ups are fearless in challenging existing players," says Bigger. "They have the ability to be agile and respond to feedback, build a brand with consumers over time, offer consumers transparency and choice, and adopt or change methods to become more sustainable, and they will make the beauty industry greener as a result."
Indeed, at the 2018 unveiling of L'Occitane Group's start-up incubator Obratori, CEO Reinold Geiger said: "The creation of start-ups around the world is an economic revolution whose consequences will be seen very quickly: they have become the most important actors in the entrepreneurial system."
---
With social media being so noisy right now, new start-ups should focus on building an engaged email community. Email marketing is a much more solid foundation to build a business on rather than chasing likes and being subjected to the next algorithm review.
Start-ups should take on the mindset and behaviour of a company that plans to succeed. That includes asking for help, proper planning, proper investment in their offering and marketing and some good old resilience.Irene Moore, co-founder, Digital Marketing London
---
Top, &nbspThe pandemic pivot, &nbspIncubators & accelerators, &nbspStart-ups to watch, &nbspThe lockdown legacy, &nbspCountry highlights, &nbspOutlook
Trend #1: Guide to starting out
Credit: Shade M
Start-ups are the challengers, the disruptors within beauty that force all players to level up their game with their fresh ideas and new ways of building customer-centric, community-focused brands.
In beauty, the barriers to entry have grown smaller, while the general infrastructure to support start-ups has improved. But one of the difficulties brands face when starting up is finding the best advice.
Here Cosmetics Business asks industry experts to share their most essential tips...
Understand your target market and your USPs
"What brands constantly overlook is that a USP from their perspective isn't necessarily the same as from a consumer perspective," says Fiona Glen, Head of Projects at The Red Tree.
"It is important to understand from a consumer's perspective why they buy your brand over another one, why they spend more money. Understand where your brand sits on a brand map, and what sets it apart from your competitors."
Sara Last, Head of Innovation at British beauty start-up Ambience CBD adds that having a clear brand message and vision is vital. "Otherwise you risk being spread too thin across a sector or having mixed messaging," she says.
"Natural, vegan, results-led, one key ingredient-focused, high performance – all of these have their place but you can't be everything to everyone. Choose carefully and work that edge."
Calculate your costs
"Know how much investment you need to bring the brand to market, and to market it. These need to be reviewed together," says Fiona Glen.
Having a clear and structured timeline and understanding the costs associated with each aspect is important. "Manufacturing, design, packaging, PR – all of these areas need to be thought out carefully," says Last.
And she adds: "One of the biggest challenges is the manufacturers' Minimum Order Quantities (MOQ). To get started, often companies require 10,000s of products to be made and if you are starting out small due to cashflow this can cripple a first time business.
"Finding the right manufacturing partner is key so you can work together, are aligned and can have open conversations about MOQ and any other production details early on."
Don't give up your day job
"When you start up a business, set it up as a side hussle while holding down your day job," advises Glen. "This has the benefit of giving you time to understand its potential while also testing your commitment."
Build awareness
"I have always believed that you can have the best product/brand ever made, but if you don't build awareness or make people care about it, then it won't survive," says beauty innovator Susanne Langmuir, founder of Bite Beauty and SL&Co.
Put time and effort into building a social following and invest in digital marketing. You should also start building your network groups with other founders on social media and LinkedIn.
Trust your gut
"With a new idea or venture, there will always be a lot of noise," says Langmuir. "Setting aside fears, listening to your instincts and then following them is likely to be the best asset you can bring to your business."
Lessons from a start-up: Shade M
Do's and Dont's for pre-start-ups
---
Don't be afraid to say no. It can seem very attractive and tempting to take hold of every opportunity, but stay true to your brand strategy and this will pay off in the long run.Fiona Glen, Head of Projects, The Red Tree
Find a mentor – taking advice from someone within the industry who will help support and guide you is priceless. CEW (Cosmetic Executive Women) or the British Beauty Council are excellent tools for start-ups.Sara Last, Head of Innovation, Ambience CBD
---
Top, &nbspGuide to starting out, &nbspIncubators & accelerators, &nbspStart-ups to watch, &nbspThe lockdown legacy, &nbspCountry highlights, &nbspOutlook
Trend #2: The pandemic pivot
The Covid-19 pandemic has had a rapid and profound effect on brands throughout the world, from the largest to the smallest. Whatever their size, all brands have had to adapt and react as swiftly and positively as possible.
The response by global conglomerates like Unilever, L'Oréal and LVMH has been to play what foresight consultancy The Future Laboratory describes as "a Civic Brands role" – stepping in where governments are not fast enough to respond, or cannot afford to.
While many start-ups may not have the scope or financial muscle to change the direction of NPD, they do have a valuable opportunity to build on the relationships they have already established with their communities.
Kathryn Bishop, Foresight Editor at The Future Laboratory says that "often, start-ups are either internet-based or born from DTC models, allowing them to have a more personal, virtual relationship with their customers from the outset," which is clearly an advantage at the current time.
---
"This is not a one-size-fits-all crisis for start-ups. Our clients are feeling the impact in different ways " - Jodi Katz, founder, Base Beauty Creative Agency
---
Yet as Jodi Katz, founder of Base Beauty Creative Agency, which has been guiding its clients through the pandemic, says: "This is not a one-size-fits-all crisis for start-ups. Our clients are feeling the impact in different ways.
"For example, a new launch that was investing heavily in awareness-generating tactics pulled back most of its spend to protect its cash flow. Then we have another client that operates as a much leaner enterprise, growing little by little and they are so busy with online sales that they are working around the clock to ship orders."
Brand spotlight: Josh Wood Colour
Expert insight: The Future Laboratory
---
The advice to clients right now is to conserve cash and have a strong plan for when the situation has recovered. It is also a good time to build communities and not necessarily a bad time to do NPD.Fiona Glen, Head of Projects, The Red Tree
It's now even more important to focus on individual touchpoints, with the consumer, the new fan, the future fan. If your company is truly differentiated, then those interactions will build into growth in the future.Jodi Katz, founder, Base Beauty Creative Agency and host, Where Brains Meet Beauty podcast
---
Top, &nbspGuide to starting out, &nbspThe pandemic pivot, &nbspStart-ups to watch, &nbspThe lockdown legacy, &nbspCountry highlights, &nbspOutlook
Trend #3: Incubators & accelerators
As the infamous proverb goes, 'if you can't beat them, join them' – and in beauty and personal care, working together with start-ups in a partnership is becoming a critical approach for the largest companies, as market share becomes harder to maintain.
While success has been found through M&A activity and the launch of sub-brands, recent years have seen the beauty giants also focus on incubator and accelerator strategies for growth and innovation.
According to Gabriella Beckwith, Senior Beauty & Fashion Research Analyst at Euromonitor International, "an incubation or accelerator approach is increasingly becoming necessary for big players to show they are innovative and can be seen as the leader in their field, rather than simply a follower which buys its entire portfolio through M&A."
This is particularly the case as they become aware of the need to adopt a more meaningful approach that delves into consumer pain points, she adds.
While there are differences between the two – an incubator focuses on stimulating innovation and supporting start-ups in their early stages while an accelerator scales a company – both enable large players to replace traditional and centralised R&D decision-making with an entrepreneurial mindset and start-up culture.
"This allows brands to be more agile, and to focus on speed-to-market product development and build closer connections with consumers. The brands can also allow the company to open itself up to new and diverse audiences," says Beckwith.
Programmed for the future
L'Oréal, Unilever, P&G, LVMH, Revlon and L'Occitane among others have recognised the potential in supporting start-up beauty brands, and have launched their own accelerators and incubators.
At the forefront of fostering start-ups is L'Oréal, which incubated Seed Phytonutrients and La Provencale Bio, and Unilever, whose Love Beauty and Planet launch targeted young and ethically minded consumers, a segment not targeted by other brands in the the group.
Beckwith adds: "In 2019, both Unilever and L'Oréal incubated into personalisation territory, which is an area we can expect to see the trend developing.
"Unilever unveiled Skinsei, a subscription service that provides personalised skin care formulations, based on individual lifestyles and skin concerns. L'Oréal debuted Color & Co – a DTC customised hair colouring service, which includes a video chat consultation with a professional hair colourist."
L'Oréal's Technology Incubator has also announced the forthcoming launch of at-home AI personalisation device Perso.
The cosmetics giant partners with accelerator programmes too such as Founders Factory, which is working with a wide range of beauty brand and technology start-ups including Rad Swan, a conscious brand for the millennial African diaspora; holistic wellness brand anatomé, sustainable packaging company Envopap, live beauty shopping assistant LISA and conversational commerce platform Blueprint.
Beiersdorf, meanwhile, started to run its own Nivea accelerator programme, NX, in 2019, specialising in K-beauty start-ups, and LVMH launched La Maison des Startups in 2018.
This has resulted in innovations for luxury brand Guerlain, such as a digital 3D creation and personalisation tool developed by start-up Haptic Media that enables the user to select their own perfume juice and co-create and personalise their bottle.
Spotlight: Founders Factory
Fast movers
The L'Occitane Group also opened its own start-up studio, Obratori, in September 2018. Reinold Geiger, Chairman and CEO of The L'Occitane Group tells Cosmetics Business: "I am sure that in 20 years' time a significant proportion of consumer products will be created by the start-ups of today – and it will be very difficult for large bureaucratic companies to survive.
"The approach we have been trying to take over the past few years is to not be too bureaucratic," says Geiger, "I try to do everything I can to remain entrepreneurial."
---
"I'm sure that in 20 years' time a significant proportion of consumer products will be created by the start-ups of today " - Reinold Geiger, Chairman and CEO, L'Occitane Group
---
One of its creations is personalised skin care technology player Duolab and the brand's Global Managing Director Alain Harfouche says: "It is very interesting to see how with a different mindset within the group we can go much faster in what we have to deliver, with the agility of a small start-up, but also use the power of the group in the right way and at the right time.
"We have seen that the concept of creating a small start-up mindset in a large company is something that could be strong for the future of the larger one."
"Incubators and acclerators are becoming necessary for large corporations if they want to stay ahead," says Fiona Glen, Head of Projects at The Red Tree.
"The biggest positive is that they allow companies to invest in a trend or sector that they wouldn't otherwise have in their portfolio, without being tied."
Start-ups, on the other hand, gain access to an unparalleled level of support. And it is the relationship between the two that will become even more important for the future development of the industry.
Alice Sandelson, Strategic Partnerships Lead at Founders Factory says: "Partnerships between larger beauty companies and start-ups are vital in ensuring that beauty brands are keeping up with ever-changing consumer behaviours and expectations, and future-proofing their business."
---
Incubators and accelerators enable large beauty brands to take notice of trends or invest in technology that can benefit their own brands or fill gaps in their portfolios.
These partnerships also help legacy brands to be more agile in their response to changing consumer behaviour.
---
Top, &nbspGuide to starting out, &nbspThe pandemic pivot, &nbspIncubators & accelerators, &nbspThe lockdown legacy, &nbspCountry highlights, &nbspOutlook
Trend #4: Start-ups to watch
Here, Cosmetics Business showcases four new DTC beauty start-ups aiming to disrupt beauty and personal care by leveraging white space and fulfilling today's consumer-led demands.
In these interviews, each founder describes the challenges they have faced, and their future goals.
---
Top, &nbspGuide to starting out, &nbspThe pandemic pivot, &nbspIncubators & accelerators, &nbspStart-ups to watch, &nbspCountry highlights, &nbspOutlook
Trend #5: The lockdown legacy
At a time when uncertainty is clouding the beauty industry, what has become clear is that the impact of Covid-19 will give way to new trends as the world emerges from this crisis.
With a YouGov survey finding that only 9% of UK consumers want life to 'return to normal' after the lockdown, experts now believe that there will be a long-term impact on consumer behaviour, with new priorities and new opportunities for brands that can quickly adapt.
---
Source: YouGov study
---
"As we move through Covid-19, brands have a great opportunity to be part of how people navigate and – in many ways – rehabilitate themselves to what daily life is in the future," says Bishop.
Start-ups are particularly well placed to do this, adds Clare Varga, Head of Beauty at trend forecasting company WGSN: "Start-ups are generally more agile by nature and that 'Darwinian' ability to quickly evolve and adapt may well be what allows them not only survive in the short term but thrive in the future."
The beauty industry could, as a result, be about to see a wave of start-up innovation that responds to altered consumer behaviours that people have adopted during lockdown, many of which, says Varga, will continue after the crisis abates.
"What shoppers will want or need on-going is stability – and the beauty start-ups can deliver that will thrive."
"We anticipate emerging behaviours to centre on key human needs such as security, curiosity and identity," adds Bishop.
"This will play out through new routines and regimes that start-ups can tap into to support lockdown living or otherwise a more considered existence."
Safety and protection
A top priority for beauty consumers going forward will be hygiene and wellness, with a strong desire to feel safe. Beauty and skin care start-ups can focus on formulations and products that double up to offer germ-fighting, anti-bacterial or otherwise protective benefits to users, says Bishop, utilising natural ingredients that protect and soothe the skin.
"Positive bacteria-supporting products focused on the skin's microbiome and in turn consumers' holistic health will also be key," she says. Varga adds that it will become more important than ever for brands to use truth and fact in their messaging to allay fear.
"Consumers will remain fearful and crave certainty and stability – science- backed products and brands that offer 'proof' of effectiveness will resonate and provide reassurance."
'Touchless' packaging
The obsession with hygiene and anxiety over germs and other contaminants will also drive demand for 'touchless' packaging innovations and beauty tools.
Shagun Sachdeva, Consumer Insights Analyst at data and analytics company GlobalData says, "Beauty products that are packaged in ways that mitigate risks of contamination and offer extended shelf life to consumers have been more in demand.
"Brands can serve to increase consumers' confidence by utilising touchless formats such as stick and spray formats and guide them with tips and tricks to cleanse cosmetic products."
Bishop adds: "A shift towards 'touch-less' packaging or brushes and sponges made with bacteria-fighting surface coatings will be expected – material innovation is a huge opportunity for the sector."
Virtual tools
With people looking for relatable, yet safe experiences, brands should look at ways to enter consumers' homes through services and experiences, says Bishop: "Virtual tools and guides delivered by approachable team members will be crucial for start-ups to consider or have as central to their products and services."
The industry has already seen some start-ups pivot quickly to meet consumer needs during salon closures through the use of virtual tools, and this is here to stay.
"Living life through a screen has fast-tracked beauty tech such as virtual try-ons and AR with consumers who were previously resistant to it now embracing it, for its convenience and safety," says Varga.
Home hair dye
Hair colour has boomed during the lockdown, and research from US machine intelligence platform Spate, which last month launched its Covid-19 Beauty Tracker, has found a particular uptick in searches for start-up hair dye brands including Madison Reed (up 139%) and Arctic Fox (up 83.1%) for the month of March. Indeed, Arctic Fox has confirmed that its March sales were its highest ever.
---
---
Spate co-founder Yarden Horwitz notes that the adoption of hair dye by consumers, many of whom will be using it for the first time, will create opportunities for both existing and future start-ups.
"This experience is pushing consumers out of their comfort zone. They are trying hair dye and realising that they can do it. This could have a strong lasting impact on consumer behaviour towards the whole category.
"It does not imply that they won't go back to their hairdresser, but they will have the skill set and experience to know they can do it if they want to save some money, or find it convenient. There is now a lot more opportunity to tap into the hair dye category."
---
"Beauty start-ups don't need to disrupt, they need to empathise, support, reassure and deliver. That will be beauty's new role" - Clare Varga, Head of Beauty, WGSN
---
More generally, consumers are expected to become more aware of the origin of ingredients and sustainability, and Bishop notes that start-ups have an opportunity to highlight local nuances.
But from a messaging perspective, start-ups must avoid being overly worthy or self-involved, says Bishop. "As we move through Covid-19, many consumers will continue to look for brands that are lighthearted yet trustworthy.
"If they are trying a new brand for the first time, they want to know its story, they want transparency and they will seek out brands that can have a meaningful role in their lives."
---
If a brand does not appear to have a purpose relevant to consumers' lives, it might struggle to capture attention.
Personal care products that help consumers navigate back into 'the real world', eg. items that can support them in public, experiencing international travel again, using public transport, keeping safe and well in the workplace could be real game-changers.Kathryn Bishop, Foresight Editor, The Future Laboratory
---
Top, &nbspGuide to starting out, &nbspThe pandemic pivot, &nbspIncubators & accelerators, &nbspStart-ups to watch, &nbspThe lockdown legacy, &nbspOutlook
Country highlights
Credit: Josh Wood Colour
Beauty and personal care tends to be one of the more recession-proof industries, but according to a report by Kline Group, the US market is nevertheless on track to experience the sharpest decline recorded by the research company in over 60 years.
The Impact of Covid-19 on the US Cosmetics & Toiletries Market report forecasts a decline of 2.25% in 2020, and Naira Aslanian, Project Manager of Kline's Consumer Products Practice tells Cosmetics Business that the pandemic has had a significant impact on the overall market, including start-ups, yet they have been affected differently.
"Some have witnessed a significant fall in sales through stores, but have gained customers on brand.com – which has helped with profit margins and getting customer data. Start- ups that rely heavily on stores without having their own websites have suffered more," says Aslanian.
"The brands that have been able to survive and thrive are the nimble ones that are able to adapt and adjust quickly to cater to consumer demands."
Aslanian notes that some brands, that have small batch manufacturing capacity, for example, have begun producing hand sanitisers while others have focused on promoting personal cleansing products such as soaps.
One example is beauty brand Monat, which pivoted production at its Miami-Dade County plant to begin making hand sanitiser to give away.
Covid-19 aside, the US industry for beauty start- ups has been booming, with the majors swooping in with acquisitions; Shiseido's $845m purchase of Drunk Elephant being among the most prominent.
But it is not just the large beauty companies that have been watching. Jodi Katz, founder of New York based creative agency Base Beauty has seen a rise in family-owned companies that have existed for five, ten or even over 20 years be inspired by the way that start-ups work, and applying strategies to their own businesses.
"These family-owned companies, enjoying success, albeit not notoriety, have been watching the frenzy of activity in start-ups and realise that by making an effort in rebranding/ marketing, their solid business can evolve into a superstar," says Katz.
"An example of this is Palladio, a 40+ year old mass-price cosmetic brand, which worked with Base Beauty on strategic fundamentals: a differentiating brand story and ownable visual look and feel.
"When the brand unveiled the new work there was an immediate increase in domestic sales and it was able to open up new markets."
China
For a long time, China's beauty sector has been dominated by the global brands from L'Oréal and Shiseido. But recently, this has started to change.
According to Julian Reis, CEO and founder of SuperOrdinary, a Shanghai- based incubator that has brought brands such as OUAI and Drunk Elephant to the Chinese market, "Over time, we have seen the Chinese consumer shift from these traditional brands and start to discover new beauty brands from the US.
"There is an incredible new wave of discovery for the consumer." By using platforms such as Douyin (Tik Tok) and Little Red Book, new brands have been able to build brand awareness, and Reis notes that once there is confidence in the brand, the consumer will purchase.
"More often than not, this is where a large proportion of the conversions take place."
The rise of tech start-ups has been another important shift in the Chinese beauty industry, as brands increasingly offer tailor-made services to customers.
Strategy Marketing Analyst at Daxue Consulting Sofya Bakhta says: "It is obvious that due to the tech-savviness of the country, the beauty-tech industry is promising.
"Major international players have understood the importance of China in this sector. In 2019, L'Oréal invested in Cathay innovation, a venture capital firm focusing on tech businesses.
"This move has been announced as a strategy to get a connection with the ecosystem of beauty-tech in China." Some tech start-ups have also understood the sector's high potential for omnichannel strategies.
"17Beauty already operates beauty booths in Chinese Tier-1 cities, enabling customers to freshen up between stops, receive a recommendation based on facial recognition and order some products using QR codes," says Bakhta.
For independent beauty brands wishing to enter China, one of the most pressing issues is when the country will change its animal testing policies.
Reis advises: "There have been several updates recently that show China is moving in a positive direction. This gives good reason for indie brands who are serious about this market to start getting everything in order so they can take advantage as soon as the changes are announced."
UK
While the Covid-19 lockdown has had an immediate and substantial economic impact on the UK's beauty start-ups, the steps that many have taken to pivot their businesses in line with changing needs has brought positive news to the industry.
British Beauty Council CEO Millie Kendall said in a statement on the organisation's website, "What has been interesting is how nimble our industry is and how we are almost shape shifting."
And while segments such as hair colour and nail polish have boomed during the lockdown, the coming months may see other shifts as people think about the lasting changes they need to make to their daily lives, including their nutrition, fitness, health and beauty.
Janet Milner-Walker, founder and Director of Bespoke Advantage says: "From a product perspective I foresee a greater demand for nutritional supplements that address inner and outer beauty and a greater demand for products that address mental health, stress and anxiety.
"There has been a plethora of start-up beauty brands in this sector developing supplements that treat everything from hair care, skin care, gut health, menopause to intimate care.
"Indeed sales of supplements, particularly those that benefit your immunity, contain Vitamin C and probiotics have skyrocketed during the lockdown."
One brand working in this space is CBII which launched earlier this year with a range including CBD-based capsules formulated with vitamin C and turmeric to contribute to immunity support and boost energy.
Milner-Walker also believes that conscious consumerism will continue to grow in the UK. "We have seen numerous reports about how in times of lockdown, the environment has shown marked improvement, and this will make consumers even more aware of their impact on the planet."
---
One of the benefits start-ups have over larger corporate brands is their ability to pivot quickly and the authentic relationships they have already established with their communities.Janet Milner-Walker, founder and Director, Bespoke Advantage
Beauty start-ups should always work to maintain a strong supply chain team who will weather a storm with them. Julian Reis, CEO and founder, SuperOrdinary.
---
Top, &nbspGuide to starting out, &nbspThe pandemic pivot, &nbspIncubators & accelerators, &nbspStart-ups to watch, &nbspThe lockdown legacy, &nbspCountry highlights
Outlook
While beauty start-ups face severe ongoing challenges as a result of the Covid-19 crisis, their agile nature has continued to benefit them in these most uncertain times.
Many have adapted or pivoted to cope with the changes, and some have focused on creating online services. FaceGym, for example now offers 45-minute one-to-one and group PT sessions with its 'face trainers' to guide people through face sculpting regimes they can do at home, without the need to have to use or purchase its tools or products.
Such services are likely to appeal to consumers as they adapt to taking care of themselves from home, while giving brands the opportunity to build up valuable relationships with their customers.
It is an opportunity that is here to stay, says Kenya Watson, Associate Analyst at data and analysis company CB Insights.
"Cosmetics brands face a unique challenge today, as most products require touching the face, and many consumers depend on this tactile experience to discover new items.
"Brands will have to use digital tools to find a new way to do this, and also connect to consumers without in-store experiences." More widely, says Watson, "Covid-19 will accelerate digital transformation in the beauty industry."
The virtual future
Digitally native brands with an emphasis on community engagement like Glossier and Perfect Diary have already become unicorns, and Watson says: "These elements of digital engagement and virtual communities will become more important for beauty brands.
"Virtual consultations and livestreaming are also tools that could be relevant post-pandemic – these both preserve some of the human interaction element without being in-store, and livestreaming has already taken off in China."
As consumers realise the importance of looking after their wellbeing during lockdown, start-ups with a wellness positioning will be well placed to explore new opportunities.
Matthew Wiseman, Partner, Corporate Finance at Alantra says: "Coming out of the pandemic, consumers will gravitate towards brands with a greater wellbeing purpose for both body and mind and ones with a natural therapeutic or functional purpose."
---
"Nimble, reactive, and innovative entrepreneurs have an opportunity to rethink the rules and get ultra-creative " - Susanne Langmuir, founder, SL&CO
---
Brands should also consider the ways in which their customers are changing, and what this will mean for the future. Natanel Bigger, founder of Monpure says: "Coming out of a crisis like this, people will care more about their society and nature, and are looking for brands that speak in an authentic voice and are doing things right."
With 79% of UK adults already feeling that personal care and beauty brands need to put more effort into ethical and sustainable product production (source: Mintel), these values will clearly need to be prioritised.
With each of these shifts, beauty start-ups can continue to do what they do best – to be challengers, even in these challenging times.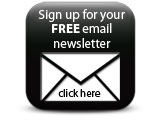 Susanne Langmuir, founder of SL&CO says: "Nimble, reactive, and innovative entrepreneurs have an opportunity to rethink the rules and get ultra-creative, engage new customers and create strong new brands."
Featured Companies
See also