Cosmetics grow in Turkey
Turkey's cosmetics market is continuing to expand rapidly, despite slowing economic growth in the country as a whole over recent years.
Turkey's cosmetics market is continuing to expand rapidly, despite slowing economic growth in the country as a whole over recent years. GDP rose by an average of 5.2% per year between 2002 and 2011, before slumping to 2.2% in 2012. Growth of 3.7% was forecast for 2013, with similar growth also expected in 2014.
According to data from market researcher Euromonitor International, the value of the Turkish market for beauty and personal care grew 15.4% to €3bn in 2012, and was forecast to grow by 10% to €3.3bn in 2013 and to €4.7bn by 2017. Much of the growth is being driven by urbanisation and Turkey's young population.
Vuranel C Okay, General Coordinator at Turkey's Association of Cosmetics and Cleaning Products Industrialists (Kozmetik ve Temizlik ürünleri Sanayicileri Dernegi – KTSD) said that as consumer affluence in Turkey increases, demand is growing in particular for high value products. "There is a general move towards more luxurious spending," he said.
Natural products, especially skin creams and lotions offering specific performance features, are also selling well due to growing awareness of health issues in the country according to Nihal Sahin Ipekoglu, a Turkish chemist who has worked with several local cosmetics companies and currently runs her own company, NSI Cosmetics & Laboratories.
International brands dominate the beauty and personal care market in Turkey, with around 75% market share in 2012 – the leading companies were Procter & Gamble, Avon, L'Oréal and Unilever – and local Turkish companies are finding it increasingly difficult to compete. In addition, Ipekoglu explained, companies are having to invest a lot in product testing so that they comply with EU regulations, leaving little money to invest in sales and marketing.
Turkey's cosmetics companies also source ingredients from the EU and US. "This means that the packages they buy are in big amounts," Ipekoglu said. "They are not able to buy small sizes, so they are investing a lot in raw materials." However, Okay said that the growing presence of multinational cosmetics brands in Turkey also represents an opportunity, as a number of European brands and retailers are using Turkey as a production base. "The local company can operate at much lower costs to benefit the [multinational] product owner, who in turn provides technological know how that the local producer needs," he explained.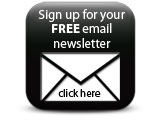 Turkish cosmetics producers are also increasingly focusing on export markets. According to the KTSD, Turkish cosmetics exports reached more than US$1.2bn in 2013. "Turkish cosmetics producers are at the beginning of a long effort to become global, and they are making a major effort to discover new markets and new customers," Okay added.
Companies