Cosmogen Squeeze'n helps resultime dispense 3-in-1 cream
The cream provides deliveries properties with sugar to help correct signs of ageing
Image via Instagram @resultime
Cosmogen has designed the packaging for 3-in-1 Collagen Cream Day-Night-Mask from resultime.
The skin care brand chose a 50ml, 30mm diameter Squeeze'n tint tube (silkscreen black and UV matte varnished) with a synthetic fibre brush and a glossy, black PP cap.
Cosmogen's patented on/off rotary sealing system controls dispensing while the brush provides homogeneous, precise and smooth application.
The 3-in-1 cream combines skin-plumping collagen with a sugar that boosts cellular energy to correct signs of ageing.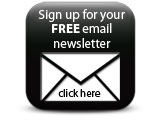 Featured Companies