Cosmogen exhibits at LuxePack New York
French company pioneering in the design and the manufacturing of packaging and applicators for cosmetics
www.cosmogen.fr
Cosmogen will demonstrate skin care and make up ritual live during the exhibition, visit us at booth: C304
Cosmogen is a pioneer in the design, development, and production of cosmetic brushes, accessories and packaging. The expertise Cosmogen has acquired over more than 33 years, with the support of its partners, in the manufacture of brushes, applicators, puffs, and innovative packaging solutions make it the essential partner of choice for all cosmetic brands. Our sales structure in Europe, United States, Latin America and Asia enhances our presence and proximity to key accounts, however globalised they are.
The range of COSMOGEN's professional brushes was designed to beautify and enhance your application of make-up formulas.
It relies on COSMOGEN's expertise and knowhow in the knowledge of brush hair, technical specifications and applicator shapes for the best make-up artist face.
New Products & Patents 2015
In addition to the existing Squeeze range with its patented Rotary ON/OFF system, Cosmogen is launching:
A new version of its Tense tube with an ergonomic zamac, PE and soft plastic head to dispense the product with Precision and apply it with a cooling and stimulating effect.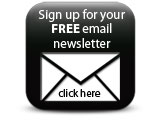 The self heating tube (patented product) to enhances efficiency and comfort of cosmetic formulas while applying. The concept: a tube within a tube.
Major Products
Professional Brush/Skincare tools
Tubes and applicators/Airless Dispensers
Click Pens, Brush Pens/ Powder Brushes, Jars, Puffs & Sponges
Compacts & Palets, Lip-Glosses
Featured Companies