Cosmogen's latest packaging innovations
Bianca de La Garza chose the Squeeze'N Pentaball and the Tense Tube for ultimate beauty product experience
Bianca de la Garza has selected Cosmogen's Tense Tube and Squeeze'N Pentaball for their elegance and quality of application.
"For me formulating is just one step of making a great beauty product. I must also think about the dispensing of that cream or serum and my customers benefit start to finish. I found Cosmogen quality and innovation to be superior to most in the market. I want the best for Bianca de la Garza Beauty customers so it was an easy choice."
Tense tube by Cosmogen, has already been adopted by Clarins (Multi-Active Eyes), Nuxe (Nuxellence Zone Regard) and Lierac (hydra-smoothing eye gel).
It is currently the most appreciated packaging of major cosmetic brands for targeted care. Its tip made of zamac with cold effect smoothes skin with softness.
Cosmogen's Squeeze'N Tint allows the right dose to be dispensed before application, and to protect the thanks to its patented on / off rotary sealing system. It offers performance and delicacy.
Technical features: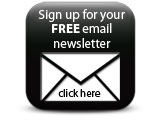 Tense Tube: Ø16 mm
Capacity: 8-20 ml
Body: COEX
Cannula: PP
Cap: PP
Applicator: zamac
Decoration: Offset, silk screening, hot stamping, labelling, varnish- flexo, metallization, lacquering, metal overshell.
Featured Companies