CoverGirl appoints first ever male ambassador
Make-up artist and social media star James Charles fronts campaign for So Lashy! blastPRO Mascara
CoverGirl has named James Charles as its first ever male ambassador.
The 17-year-old rose to prominence online in the past year after launching a wildly successful Instagram account showcasing his talent as a make-up artist.
He regularly posts tutorials as well as special-effects style looks and now has more than 706,000 followers.
Current CoverGirl spokesperson Katy Perry announced the update on Instagram. She wrote: "Honoured to have the pleasure to announced the very first CoverBoy, James Charles!"
Charles will star in print, TV and digital ads for CoverGirl's new mascara, So Lashy! blastPRO as well as social content including tips and how-tos.
In an Instagram post, Charles said he was "beyond excited and overwhelmed" at the news.
He said: "I truly hope that this shows that anyone and everyone can wear make-up and can do anything if they work hard."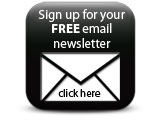 In a statement, CoverGirl said: "All of our CoverGirls are role models and boundary-breakers, fearlessly expressing themselves, standing up for what they believe and redefining what it means to be beautiful."
Companies