CoverGirl is challenging the stigma of women applying make-up in public
The Coty-owned brand is taking on the MTA subway for its latest digital campaign
CoverGirl has taken issue with New York's Courtesy Counts subway campaign that calls out women who 'primp' while traveling.
The MTA sign conveys the idea that women should only apply make-up in the bathroom, something that the Coty-owned brand is encouraging consumers to ignore.
Source: Mta.info
According to the brand, more than half of women who wear make-up said they feel uncomfortable doing their make-up in public.
CoverGirl's #ProjectPDA campaign, which stands for Public Displays of Application, urges women to share photos of themselves applying make-up outside of the bathroom or bedroom, using the hashtag.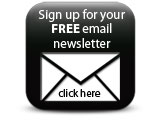 The brand also sent hundreds of people to the subway and around NYC to shun make-up shaming and publicly apply cosmetics for its YouTube video.
Companies