Cushion craze drives profit for AmorePacific
Total sales increased 105% year-on-year to 26 million units in 2014
The craze for cushion compacts, which started in Korea, is now gaining pace worldwide and sparking developments from brands in Western markets. Korean beauty company AmorePacific was first to market, and, as of January 2015, it now offers a total of 19 cushion products from its 13 brands in more than ten countries.
The company announced in January that global sales of its cushion products - including IOPE Air Cushion and Color Control Cushion Compact - were expected to exceed 50 million units on a cumulative basis. According to the company, an AmorePacific cushion was sold every 1.2 seconds in 2014, with total sales increasing 105% year-on-year to 26 million units. Outside of Korea, sales of the products surged approximately 140%.
Cushion compacts are built with specially designed urethane foam, saturated with liquid foundation, sunscreen or skin care formulas. AmorePacific began its research and development in January 2007, with a brief to develop a multi-functional sun protection product that is easier to carry and apply than conventional tube or pump-type products. The company conducted over 3,600 tests using 200 different types of sponges, ranging from latex-based to types used as bath sponges.
IOPE Air Cushion was introduced to the Korean market in 2008. Since then, more than 15 upgrades have been applied to the product and AmorePacific has filed 114 patent applications and registered 13 patents in Korea, China, Japan, US, and Europe. In 2014, sales of the product surpassed KRW200bn, becoming one of the best-selling items in the Korean cosmetics market. Through its other brands, the company has since capitalised on its success by launching numerous other cushion products with different functional benefits, such as Laneige BB Cushion, Sulwhasoo Evenfair Perfecting Cushion, Innisfree Mineral Melting BB Cushion and Etude House Precious Mineral Any Cushion.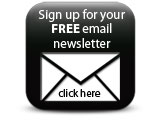 A study conducted by global research firm TNS Korea surveyed 800 Korean female consumers and found that 75% of Korean women have used or are currently using cushion products. The first major cushion launch onto the Western market was Lancôme's Miracle Cushion foundation which launched last month. Italian colour cosmetics brand KIKO also has an offering: CC Cream Cushion System.
Companies