Densorphin ingredient for a dense, sexy and happy skin
Stimulation of β-Endorphins and DHEA activities to redensify the skin
Densorphin is a 100% natural active ingredient that is based on a concentrated extract of the monk's pepper berries which stimulates the activities of ß-endorphin and DHEA (Dehydroepiandrosterone).
Densorphin is able to both effectively and rapidly redensify the mature skin of women and men.
As we grow older, the loss of sex hormones and β-Endorphins affects the skin quality of both women and men.
DHEA (which is the precursor of sex hormones) and β-endorphins are interesting targets for cosmetic products as our skin is able to synthesise both of them locally and autonomously.
In vitro studies have demonstrated that Densorphin stimulates the biosynthesis of DHEA.
Clinical studies performed on women and men aged over 50 years showed that Densorphin significantly increased the density and elasticity of their skin.
In addition, before and after pictures clearly showed an anti-wrinkle effect.
Therefore, Densorphin reduces the age-related loss in skin density and elasticity that is caused by hormonal changes in women and men aged over 50 years.
Claim Ideas for Densorphin
Increases the skin density after just one month
Visibly fades away wrinkles
Restores skin's elasticity
Builds cushion into time-thinned skin
Applications
Anti-ageing treatments for 50+
Men's skin care
Collagen and elastin boosters
Firming and lifting products
Repair formulas
Formulating with Densorphin
Recommended use level: 2%
Incorporation: For cold processes, dissolve Densorphin into the aqueous phase. In hot/cold processes, add during the cooling phase below 40°C.
Thermostability: Temperatures of up to 40°C for a short time will not affect the stability of Densorphin.
INCI (EU/PCPC) Declaration
Vitex Agnus Castus Extract / Vitex Agnus-Castus
Fruit Extract (and) Maltodextrin (and) Aqua / Water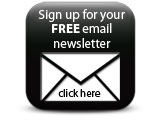 Additional Information
Preservative-free
Alcohol-free
Featured Companies