Design.ME unveils time-saving hair drying mist
The new PowderDry.Me aims to cut hair drying time by 50%
Design.ME Hair, the Canadian styling brand, has launched a new spray that aims to cut drying time by 50%.
The PowderDry.Me has been formulated with a micro-emulsion that is designed to coat the hair fibres, while controlling frizz, as well as protect from heat and UV rays.
Available exclusively via Sally Beauty, consumers are encouraged to use the spray onto damp locks and style accordingly.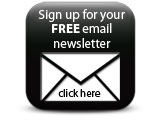 RRPUS$19.50, designmehair.com
Companies