Dooplex brings women of colour a hub for black-focused beauty
The e-tailer's Doo Rag blog aims to represent the voices of women of colour
Dooplex, an online marketplace for women of colour, has launched.
Founded by US businessman Kevin Lyles, the platform debuted on Martin Luther King Day (21 January) this year.
It will initially feature niche brands Dr Earles Skin & Hair, KitiKiti, BBD King and Indigo, as well as a blog by journalist Rebekah Sager.
"We are a black-owned beauty e-commerce platform created to serve women of colour," Sager, the company's Editor in Chief, told Cosmetics Business.
"We currently offer four professional-grade hair and skin care lines by black manufacturers and will add more when the time is right."
Lyles' family has been in the beauty industry for more than three decades and he has a brick-and-mortar business in Gary, Indiana.
The idea for the site came to him when he witnessed the slow decline of black hair salons in his region, where stylists in the salons were using top-notch products.
"He knew he had to find a national market for these amazing brands," said Sager, "and that led the team to e-commerce."
Dooplex sells black-focused hair care brands such as BBD King
The Dooplex is committed to offering products for women of colour that work effectively on their hair and skin, said Sager, "and we're determined that our customers remain in the forefront of our product decisions.
"The Dooplex isn't the 'ethnic aisle', it's a site dedicated to the beauty needs of women of colour."
Additionally, said Sager, it's important to the company that its blog, the Doo Rag, be consistent with the voices of women of colour.
It will feature sections including Women We Admire, Black-Owned Business and Beauty Tips.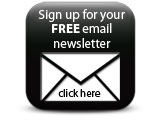 The company's social media voice is slightly more political, explained Sager, but the idea is that it's a place where women of colour can shop, exchange ideas and interact with their communities.
Companies