Dry January not over for L'Oréal, amid sustainability efforts
The French beauty giant is making its Settimo Torinese, Italy, plant its first 'dry' factory, in keeping with its eco-friendly measures
Dry January may be over for the public but L'Oréal is just getting started.
The French cosmetics giant has taken the decision to make its Italian Settimo Torinese plant its first-ever 'dry' factory.
The term means the only drinking water consumed is that used in the production of its products.
This is part of the company's sustainable commitments, which helped it obtain a triple A score by the CDP earlier this year.
According to L'Oréal, over the last few years, experts at the factory have been working to implement concrete steps to decrease onsite water consumption.
In order to achieve this, the firm optimised the cleaning system for its manufacturing skids to reduce wash-water consumption.
Following this, the plant now uses an ultrafiltration system, where by industrial water is filtered through membranes to remove impurities, before the water is recycled through an osmosis process and reused in its manufacturing processes.
L'Oréal claims that its efforts have saved more than 38 million litres of water in the last 12 months.
The company has devised its sustainability commitments into four pillars: innovating sustainability, producing sustainability, living sustainability and sharing growth with employees, suppliers and communities it interacts with.
By 2020, it hopes 100% of its products will have an improved environmental or social profile, meanwhile it is currently working to reduce its plant and distribution centres' environmental footprint by 60% in the same year.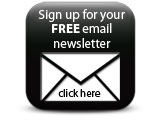 Companies