Dubai Mall welcomes Acqua di Parma boutique
With this expansion, the brand hopes to tap into the region's double-digit growth in the beauty industry
Acqua di Parma has opened its first boutique in Dubai in a strategic move to tap into the Middle East's growing beauty market.
At the Dubai Mall's newly expanded Perfumery&Co section, the luxury Italian fragrance brand will have access to it's 80 million visitors a year.
"The Middle East geographical area has been showing double-digit growth for some years," said Laura Burdese, CEO and President of Acqua di Parma.
"It was therefore the right time to bring our beloved Italian maison here too."
The 50sqm space showcases the brand's trademark parma yellow and is designed to convey its Italian roots, with armchairs in yellow leather, oak floors, timber elements and a central ringed chandelier.
"Acqua di Parma is so well loved by its Middle Eastern clientele that we wanted to create a place where they could enjoy a unique, personal and immersive brand experience," continued Burdese.
Inside, the brand's fragrances and hat boxes are displayed on shelves along the length of the space, meanwhile, its exterior fronts walnut timbers and brand campaign photographs.
Architect, Nathalie Ryan of Kirei Studio, said: "It has been incredibly exciting to work on this project.
"I am sure that the Dubai boutique will lead Italian elegance into a new and dynamic era of sophisticated lightness."
Customers will be able to choose from a wide selection of Acqua di Parma's fragrances including Colonia, the brand's hero scent, and its collection of candles.
Burdese added: "This is our Italian home in the Middle East, a Mediterranean ray of sun, which today shines also in Dubai."
Male consumers can visit the in-store Barberia for a traditional Italian shave or partake in a 'Just Breathe' hand massage.
The LVMH-owned brand is also offering shoppers a personalisation service with decorations or hot-stamps for their hat boxes.
To celebrate the boutique expansion, Acqua di Parma has created a special edition of its Colonia fragrance, dedicated to the developing city, and a new version of its Jumbo Cube Candle.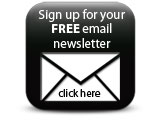 Companies