Dubai showcases the world's most expensive perfume
Clive Christian's No.1 Passant Guardant goes on display
The world's most expensive perfume has been displayed at The Dubai Shopping Festival 2016. The festival started on January 1st and runs until 7th February with displays including jewellery, fashion and cosmetics.
Among the events was the dedicated Perfume Week which ran from 26th January – 1st February in the temporary Perfume Village at the City Centre Mirdif. Featuring pop-up stores and a perfume museum, visitors were encouraged to 'unwrap the art of fragrance' through demonstrations from perfume experts on how ingredients are mixed and sampling fragrances.
At Perfume Week, the world's most expensive perfume – Clive Christian's No.1 Passant Guardant – was on display in the Most Expensive Perfumes Exhibition at the mall. Retailing at Dhs750,962 per 30ml bottle, the fragrance is housed in a 24-carat gold bottle containing 2,000 individually set white diamonds, two yellow diamonds and a rare pink diamond.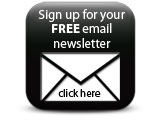 Wendy Lewis, Editor in Chief of beautyinthebag.com commented on the decision to feature the fragrance at Dubai Perfume Week saying: "Clive Christian is the penultimate luxury fragrance brand that speaks to an opulent lifestyle so what better place to showcase it than at Dubai Perfume Week? The house uses only the finest natural ingredients in their fragrance collection."
Companies