ECHA and Cefic agree to collaborate on REACH implementation
The two organisations have signed a co-operation agreement now that the final REACH registration deadline has passed
The European Chemicals Agency (ECHA) and the European Chemical Industry Council (Cefic) yesterday signed a co-operation agreement to further improve the implementation of the REACH regulation that governs all chemicals on the EU market.
The move follows the ECHA's announcement that a total of 21,550 chemical substances had been registered after the third and final registration deadline for REACH passed on 1 June.
The number is a shortfall on what was expected by the ECHA, which said that many companies left the registration process very late; it expects registrations to continue.
"Together we can make REACH work to the benefit of industry and the ECHA, and the wider stakeholder base," said Marco Mensink, Director-General of Cefic.
"Industry will help the ECHA to improve the quality of dossiers to help monitoring and enforcement, and to improve the scientific quality of the process."
In total, the ECHA received over 33,000 dossiers, covering over 11,000 substances during the third registration tranche – the previous two deadlines passed in 2010 and 2013.
All registrations concern substances that are manufactured in quantities of 1-100 tonnes per year and 6,824 of them appear for the first time.
Cefic's Hariolf Kottmann with ECHA's Bjorn Hansen
On the new agreement, Bjorn Hansen, Executive Director of ECHA, added: "I am happy to sign this joint statement that shows European industry's commitment to REACH and ECHA's commitment to work with industry.
"The Commission has asked us in their recent report to work with industry to increase efficiencies in implementing REACH and this is a step in doing so.
"As ECHA is committed to openness and transparency, this work will be done in close collaboration with member sates and our other accredited stakeholder organisations, representing NGOs, trade unions, consumers and academia."
The ECHA warned in November last year that, with six months left before the deadline, only 5,856 substances had been registered, and both it and trade organisation European Association of Craft, Small and Medium-sized Enterprises became concerned about a last-minute rush.
The ECHA originally estimated that some 25,000 substances would be registered, but now says this estimate was based on an impact assessment done before REACH and "does not fully reflect the current market situation".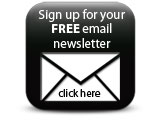 Therefore, it added, it is "monitoring the situation carefully, although industry associations have not yet raised this as a concern".
Companies