EME Investments acquires majority stake in Clive Christian
The UK fragrance brand has also undergone a management change
Clive Christian, the Founder of the eponymously named UK luxury fragrance and interiors brand, has sold his majority stake in the company to boutique private equity firm EME Investments 5 Ltd.
The stake has been incorporated by a group of private investors including Sir Brian Souter, Ann Gloag, EME Capital and Perscitus Advisers, the family office of Jon Moulton.
Christian said: "This is a wonderful opportunity for the company. Clive Christian is a brand that in both fragrance and interiors has remained true to the genuine markers of a luxury brand: unsurpassed quality, craftsmanship, uniqueness and creativity. The brand is unapologetically British, heraldic, opulent and committed to producing the absolute best in its field regardless of cost. I am delighted to welcome such experienced investors who share my passion for excellence and vision for the brand. This is an exciting time for Clive Christian, our employees and our growing number of discerning customers around the world."
The acquisition comes at the same time as a change in management. Amy Nelson-Bennett has been appointed as Group CEO, while Christian will continue to hold the position of Creative Director. Nelson-Bennett is said to have spearheaded the turnaround of Kao-brand Molton Brown while serving as Global President and CEO from 2010 to 2014.
Nelson-Bennett said: "Today's luxury consumer is looking for products and experiences that are truly unique and genuinely crafted. The potential to grow both parts of the business in the UK and internationally - by remaining firmly committed to the values of true luxury and our position at the very top of the market - is immense. Building on the Clive Christian heritage and ethos of designing the best of British luxury, but injecting new momentum and investment, is what will fuel that growth. It's a unique brand and business opportunity I'm honoured to be leading."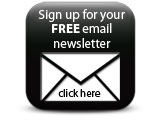 Clive Christian's core fragrance offering is based around three scents, which launched in 1999. The Original Collection comprises No1, X and 1872, which all come in 'his and hers' pairs. They are available in either pure forms in a crystal flacon or as sprays in a traditional pressed glass bottle.
Companies