Elemis harnesses the power of rose for new facial oil
The formula is said to be ultra-lightweight on skin and helps to smooth away fine lines and wrinkles
Elemis has harnessed the power of rose extracts for its latest product launch.
The new Pro-Collagen Rose Facial Oil (£67) is said to be ultra-lightweight on skin and helps to smooth away the appearance of fine lines and wrinkles.
Its formula is infused with a trio of rose extracts including English rose oleo extract, rose damascena and rosehip seed oil, which work to improve skin's lipid barrier as well as replenish, nourish and hydrate.
"Pro-Collagen Rose Facial Oil is a beautiful synergy between nature and science, captured in a bottle," said Elemis' President and co-founder, Noella Gabriel.
"An artisanal trio of soothing rose extracts target fine lines and wrinkles, leaving the complexion looking smooth with a dewy glow.
"This union is perfectly suited to address the first signs of ageing for all skin types."
This is the third product to launch in Elemis' Pro-Collagen Rose collection, which already features a Cleansing Balm and Hydro-Mist.
The product is now available exclusively at elemis.com and will roll out across the UK from 1 September.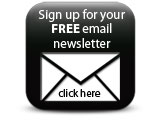 Companies