Envision Plastics launches recycled plastic packaging collection
Recycled plastic packaging saved from oceans debuts in new beauty range
The first hotel bathroom beauty range made from recycled plastic has hit the market.
Envision Plastics and Nurture Hospitality Group (NHG) are responsible for developing the packaging, which are created from discarded plastic in Haiti, Caribbean.
Branded as nOcean, the new products available in hotel bathrooms include a body lotion, shower gel, shampoo and conditioner, and cleansing balm.
---
Haiti is notoriously known for its plastic pollution and a number of companies have formed initiatives to help clean up the country's plastic problem, which also helps fund projects for its deprived population.
---
The plastic is gathered through charity organisation OceanBound before NGH repurposes it and it is formed into the product packaging.
President and CEO of Consolidated Container Company, NHG's parent company, Sean Fallmann, said: "The NHG and JYPESA (the company responsible for creating the formulas) guest amenities can reach millions of people who will learn the benefits of keeping plastic out of our oceans as well as supporting those less fortunate communities and third world regions where the plastic is collected.
"Our partnership will not only create significant exposure to the ocean plastic crisis but most importantly, contribute in part to the solution."
NGH President Adrian Lopez added: "It is our hope that NHG and our nOcean plastics will wake up our industry and create a paradigm shift.
"By 2050 scientists are projecting that if we don't stop the flow of plastic into our oceans there could be more plastic in the oceans by weight than fish."
Today, 200kg of plastic is tipped into the ocean, while eight million tonnes of plastic is tipped into the ocean every year.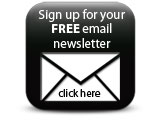 Companies