Estée Lauder Companies debuts corporate site for UK and Ireland
Featuring tailored content to the market, the site is adaptable to desktop, tablet and mobile
Estée Lauder Companies has unveiled a debut corporate site for its UK and Ireland customers.
ELCompanies.co.uk, is said to feature original content tailored to the market as well as information on its 29-strong brand portfolio.
Like its other sites, the group has dedicated sections to highlight locally relevant themes, including local operations, approach to retail and commitment to social impact initiatives.
Executive leaders are also featured online to share their personal insights of working for the company.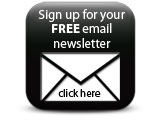 The site has been designed to be adaptable for desktop, tablet and mobile.
Companies