Estée Lauder has teamed up with this brand ambassador's philanthropic cause
Karlie Kloss' Kode With Klossy programme helps girls from 13 to 18 improve their tech skills
Estée Lauder has extended its partnership with Brand Ambassador and philanthropist Karlie Kloss.
The brand has teamed up with Kloss' non-profit organisation Kode With Klossy, which helps girls improve their tech skills and increase interest in STEAM.
The American supermodel founded the initiative in 2015 and runs a free two week summer course for girls between the ages of 13 and 18.
Kode With Klossy/Magda Zofia
As part of the new partnership, Estée Lauder will give summer camp participants the chance to work on website development for its latest lip collection.
Meanwhile, two Kode With Klossy alumni will be given the chance to intern with female tech leaders from Estée Lauder Companies' online, e-commerce, engineering and product team in New York City.
"We are so excited to expand our partnership with Estée Lauder and continue building upon our shared mission of inspiring young women to discover their passions in STEAM," said Kloss.
"Together we are showing our Kode With Klossy scholars the many creative ways science and tech intersect with the world around us, as well as connecting them with inspiring women in the industry."
Kloss signed a partnership deal with the beauty giant last year.
She has since fronted a number of beauty campaigns, including its Pure Color Envy Sculpting Lipstick, Double Wear Stay-in-Place Makeup and Revitalizing Supreme+ Global Anti-Aging Cell Power Creme.
The 25-year-old also starred in its YouTube series depicting Kloss in an induction with Estée Lauder's great-granddaughter Danielle Lauder.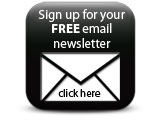 Companies