Feelunique expands digital footprint with WeChat shopping platform
The launch of the new Mini Programme is part of the retailer's multichannel growth plan in the Asian market
Joel Palix
Feelunique has announced the launch of its new shopping platform in China, via the popular messaging app WeChat.
Through the new Mini Programme, Chinese customers will be able to purchase items as if on the retailer's website, without the need to download an additional app.
Users will also be able to share content, allowing Feelunique to further penetrate the Chinese market, which it entered over two years ago.
Joel Palix, Feelunique's CEO, said: "Our Mini Programme represents an additional channel to drive consumer acquisition in China.
"It will leverage our existing WeChat presence, which includes an official account with over 100,000 followers and a WeChat store."
Palix also claims the new platform will be at the forefront of the retailer's multichannel digital strategy.
He said: "We continue to adapt to China's fast-changing market to maximise the potential of channels available to us in order to reach new customers."
The programme, powered by retailer e-commerce agency Azoya, is also said to be a "promising touchpoint for online retailers" according to its co-founder Don Zhao.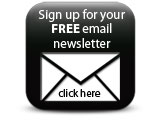 He also noted the platform "will contribute to healthy, long-term growth in China for Feelunique."
Companies