Floris London launches new summer scent Chypress
Floris has a new scent for summer called Chypress, which is a modern interpretation of a chypre.
It is formulated to stand out from the brand's other fragrances and aims to target a young and modern consumer.
Floris Chypress (priced from £60) contains accessible fragrance notes yet retains a characteristic earthiness with moss and patchouli.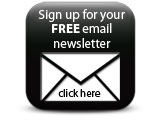 The orange flower is combined with bergamot, and subtle touches of rose and osmanthus.
Companies