Fragrance Direct launches mobile app powered by Poq
The retailer created the app in order to appeal to its growing number of mobile customer base
UK beauty retailer Fragrance Direct has launched a new mobile app built on software company Poq's Software-as-a-Service (SaaS) platform.
The retailer created the app in order to give its mobile consumers a better shopping experience.
"We've seen a huge shift towards mobile consumer behaviour, not just in sessions but also in revenue as well," said Rick Jowle, founder and CEO of Fragrance Direct.
"We felt that producing an app would make sure we could give our mobile users a more optimised experience that was quicker and more streamlined than our current mobile site."
Øyvind Henriksen, CEO and co-founder of Poq, added: "We are confident that they will see immediate and significant improvements on their mobile metrics by launching an app and we're excited to watch the story unfold."
Poq also currently provides solutions for Beauty Bay and Holland & Barrett as well as House of Fraser.
Jowle added: "Poq's SaaS based model allows us to launch an app very quickly and keep up with development changes and bug fixes etc. without having a huge in-house team to manage it from the outset."
Previously Fragrance Direct only stocked perfumes, but now offers skin care, hair, make-up and bath and body products.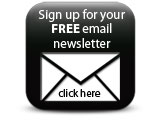 Companies