French government minister to join biodiversity debate at in-cosmetics
French secretary of state for ecology will join round table to discuss the impact of biodiversity on the cosmetics industry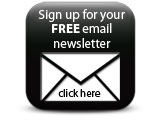 Chantal Jouanno, the French secretary of state for ecology, will join a panel of experts at a round table debate examining the impact of biodiversity on the cosmetics industry at this year's in-cosmetics exhibition.

The debate, entitled Going beyond Natural and Organic: How biodiversity is transforming the cosmetics industry, will provide an overview of how biodiversity is shaping up the world of personal care.

Plant-based ingredients are a huge source of innovation for the beauty industry. However, an official report of the UN Convention on Biological Diversity (CBD) noted in 2008, that few of the companies involved in sourcing the ingredients incorporate some or any of the requirements of the convention into their practices – an issue which if ignored, will lead to future problems with sustainability.

With that in mind, the round table will provide an insight into key areas for consideration including awareness, bio-prospecting, innovation and intellectual property. With legal compliance becoming increasingly important for cosmetic manufacturers, regulations, standards and certification will also be examined extensively within the debate.

Organised and moderated by Eduardo Escobedo, economic affairs officer at the United Nations Conference on Trade and Development (UNCTAD), the round table debate will take place at Paris Porte de Versailles, on 14 April in the Marketing Trends Theatre. For further details go to www.in-cosmetics.com/biodiversity.




Companies