From Shiseido's salon for kids to princess parties: Why mini-me beauty is far from child's play
Colour Cosmetics | Marketing | Retail | Skin Care
After MAC and John Lewis cancelled its 'back to school' workshop oversight, Cosmetics Business explores which brands are acing the children's industry
Children may be the future, but in cosmetics they are the here and now – and they have more spending power than ever.
While fashion has embraced the growing kidswear market for a number of years by innovating with subscription schemes and appealing to millennial parents via mini-me luxury lines, beauty has been fragmented between baby and teen – missing the decade in between.
But brands are beginning to realise that they are missing out, especially as pocket money allowances have been on the rise over the past few decades – outstripping wage growth by a whopping 255% since 1987, according to the Halifax annual pocket money survey. In addition, a new study by toy company Capsule Chix found that kids as young as seven are able to develop a sense of individual style.
One way brands are engaging with children is through play, in the case of already tactile Lush, it launched its kid-friendly party packages nationwide so youngsters throughout the UK can make their own bath bombs.
Lush's 'handmade' approach to cosmetics is an ideal way to introduce children to the industry, explains Lush Retailer Wendy Winters: "You see the ingredients that go in, you understand why they're there, you experience adding the beautiful fragrances then craft your product to take home."
Meanwhile, household names Shiseido, Nivea, Johnson's, Colgate and Vitabiotics, teamed up with international amusement centre chain KidZania to create educational branded experiences at the 'indoor city run by kids'.
In Kidzania Tokyo, children can 'work' in a Shiseido salon, while youngsters at the Chile branch can become Nivea skin care formulators for the afternoon.
There are also a growing number of independent entrepreneurs launching at-home children's spa and Princess-inspired parties and for parents willing to travel stateside they can take their children to the Bibbidi Bobbidi Boutique at Walt Disney World, Florida.
A unique experience where three to 12-year-olds can get pampered and preened by 'Fairy Godmothers-in-Training' receiving head-to-toe knight and princess-themed makeover treatments.
Young guests can receive looks inspired by their favourite Disney princess (via wdwnews.com)
This idea of introducing children to cosmetics through fantasy and dress-up is particularly popular with product launches.
Unsurprisingly, to winover younger customers, beauty brands typically favour the licensing approach by landing deals with the makers of the biggest kid-friendly blockbusters of the year, as well as parent-friendly nostalgic classics.
"Anything that creates theatre and has an element of fun is great for families," explains Holly Humphreys, Licensing and Marketing Manager at H&A whose upcoming Christmas gifting range (pictured below) stars Princess Jasmine, Little Mermaid, Frozen and Toy Story 4.
"Kids love to play dress-up, so encouraging creativity and self-expression is increasingly popular – the pattern is all about emulating parents, elder siblings or their favourite characters."
---
More on baby & child cosmetics:
---
Fragrance start-up Scent Republik has put play at the heart of its business, with the launch of its pen perfume sticks.
Called MiXuP each pen is a standalone accord and preteens are encouraged to draw on themselves (and each other) to layer the different school bag-sized scents.
"We were a bit fed up with the repetitiveness and lack of innovation within fragrance products and the way they were marketed to the pre-teen market," says Kevinn Hirsch, co-founder Scent Republik.
"We decided to create a fun product built around our values of inclusivity, confident fun and cruelty-free."
The luxury treatment
Normally a place for escapism and a moment of me-time away from the family, luxury spas are increasingly creating prestige children's treatments.
At the five-star Grand Resort Bad Ragaz in Switzerland, visitors can find a 550sqm 'family spa' with four child-friendly treatments starting at 85 Swiss Franc (£71).
Under 12-year-olds can try a Funny Choco treatment described as a "sweet immersion in the world of chocolate with a back massage", or a Bling Bling Fingers treatment said to be a "soothing hand and nail treatment with trendy varnish and gems".
Meanwhile, in Portugal's Corinthia Hotel Lisbon, four to 12-year-olds can experience spa treatments designed for the developmental needs of the younger body, including a Doll Face treatment, Unicorn massage and Superhero foot massage.
---
---
"We have not adjusted adult treatments to children, we have developed a whole spa language and treatments menu focus on our little guests and their requirements, which is absolutely beneficial for them" explains Claudia Santos, Corinthia Lisbon's Spa Director.
But rather than simply 'beautifying' children, the treatments were created to be an opportunity for kids to escape from the daily grind of (home)work, technology and playground politics.
"In a world that is so fast paced, it is fundamental to teach our young adults to stop and enjoy a moment of silence and relaxation," continues Santos.
"We want to help our children to grow in a way that will make them happier and more relaxed adults, ready to enjoy life in a better and more positive way. We strongly believe that this will be the way."
That doesn't mean parents miss out, as Santos says: "It allows the parents to benefit from a spa and pampering moment where they can enjoy some 'me time' while reinforcing the emotional connection with their little ones.
"The message that we want to send to our guests is 'relax, because we are also taking care of your children."
The Children's Spa at Corinthia Lisbon
Messaging matters
And messaging is vital when it comes to engaging children with cosmetics. Just last month John Lewis and MAC Cosmetics came under fire by consumers over a 'back to school' make-up masterclass for children aged 12.
The event listing was removed online after Facebook users accused the companies of capitalising on the insecurities of young people and flouting no make-up school policies.
"I'm a primary school teacher, and a mum of two girls, and I'm already seeing the heartbreaking reality of the pressure girls feel at younger and younger ages over their appearance," wrote one social media commentator.
"Whoever came up with this idea seriously needs to assess their moral compass. A way to make money from little girls' insecurities. Disappointing and, quite frankly, disgusting."
---
---
Quick to respond, a spokesperson for John Lewis apologised and admitted that MAC does not market to anyone under 16 so "this event should not have been arranged".
With cosmetics being so closely linked to self-esteem, should there be increased regulation? Hirsch agrees that communicating cosmetics for children can be a struggle, especially as social media platforms require users to be at least 13 years of age, but that brands should be transparent at all times and engage parents.
"We built the brand around our values as fathers," he explains. "We wanted to include parents in our communication, because I think that at that age they are both involved in the decision making process.
"The parents are the gatekeepers and, as parents ourselves, we have an idea of what they like and don't like."
He adds: "I really do believe that beauty can help in so many ways to enhance confidence and to be okay with who you are, but it's a fine line between that and just pushing product and being 'sell, sell, sell'.
"Saying that, kids are getting smarter and they're going to determine the future of marketing. It's this age group that is driving cruelty-free messaging, they're demanding recyclable products and they are incredibly aware that products have to be good for the planet."
Meanwhile, Winters argues that brands should be honest and transparent with younger shoppers the same as adults. "Have fun, help them to make the right choices for themselves, for their needs and routines, get the products in their bathrooms that have lovely ingredients and give good results for the skin, hair, body and mind," she adds.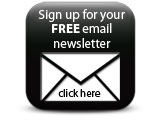 While the relationship between children and cosmetics is complicated, brands are showing that it can be handled sensitively and prove that child's play is big business.
Companies