From buttcheeks to aubergines: Is this Lush's most risqué Valentine's launch to date?
The cosmetics brand plays with emoji favourites as it launches an innuendo-filled collection of products
As Valentine's Day fast approaches, ethical beauty brand Lush has released a limited edition collection of bath and body products that will leave consumers blushing at the checkout.
Love Locket, Peachy, Aubergine, Love Boat and Naked Attraction are just a few of the bath bombs, soaps and massage bars penetrating the brand's line-up (from £4.50) ahead of the 14 February.
The Naked Attraction massage bar leaves little to the imagination in the figure of a naked body, while the brand spanking new Peachy and Aubergine soaps take inspiration from their namesake emojis.
The collection also includes a range of five gift sets, which can be reused as bath bomb holders, and knot wraps made from organic cotton.
The line is available via lush.com.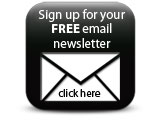 Companies