Gatineau moves on from Revlon
Parisian skin care brand has been acquired by long-standing UK distributor The Skincare Sanctuary
Professional Parisian skin care brand Gatineau has a new owner.
The Skincare Sanctuary, Gatineau's long-standing UK distributor, has taken the reins of the brand from consumer beauty heavyweight Revlon for an undisclosed sum.
Specialising in high-performance, anti-ageing skus and treatments, the business has a global retail presence, appearing in professional settings, bricks-and-mortar and leading e-tailers.
"This acquisition will allow Gatineau to flourish, accelerating the development of new formulations and expanding our global distribution," said Gatineau's chief executive, Andrew Bagley.
"It marks the start of a new and exciting era for the brand."
Meanwhile, a Revlon spokesperson said that The Skincare Sanctuary was the right partner for Gatineau's future.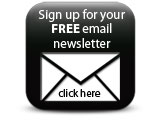 "We look forward to seeing the continued strength of this classic brand."
Companies