Gen Z beauty brand Lip Smacker offers social savvy consumers a new way to shop
Customers will now be able to buy products from the hit Instagram brand on a subscription basis
Image: via Instagram @lipsmackerbrand
Gen Z beauty brand Lip Smacker is offering customers a new way to shop its products with a quarterly subscription service.
Dubbed the BFF programme – standing for Best Flavour Forever – the service will feature the latest Lip Smacker collection, an exclusive product launch and mystery flavoured lip balm.
The exclusive item is expected to span across a number of beauty products as the brand continues to evolve.
Consumer responses on social media are said to have inspired the initiative.
"Our followers constantly ask the question 'where to buy' about a product we have just posted about," said Lisa Steinert, Director of Brand Marketing.
"So we figured: what if we can deliver the newness directly to our fans' doorsteps?"
Emily Huang, Lip Smacker's VP of Marketing, added: "It's not just a subscription programme.
"It is a conversation between our brand and our core consumers. We want to surprise our consumers with the latest collections, delight them with authentic flavours and have them come back to talk about the mystery flavours.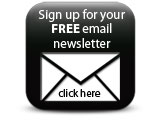 "As a brand, our constant goal is to create conversations with our consumers that build brand loyalty and trust."
Companies