Gillette pilots new personalised 3D-printed shaving handles
The P&G-owned brand has partnered with Formlabs to achieve the new customisable prototype
Gillette has launched the pilot of its new 3D printed shaving handle for its customers.
In partnership with Formlabs, the P&G-owned brand is offering shoppers 48 designs available in seven colours black, white, red, blue, green, grey and chrome.
The Razor Maker (US$19) will accommodate Gillette's MACH3 or Fusion5 ProGlide razor heads.
Pankaj Bhalla, Director of Gillette and Venus for North America, said: "The Razor Maker pilot furthers our commitment to place power in the hands of consumers and literally have them custom make their razors."
The products will take up to three weeks to arrive and will be available in chrome or black rubberised handles.
"Mass customisation with 3D printing is finally becoming a reality for consumers to experience end-use printed products," said Dávid Lakatos, Chief Product Officer for Formlabs.
"Historically, 3D printing has been involved in the development or manufacturing processes for most products people interact with every day, but consumers have had little interaction with 3D printing itself."
He continued: "These new custom razor handles are the next step towards changing that dynamic and getting 3D-printed products directly into the hands of consumers."
To create their own razor customers can visit razor-maker.com.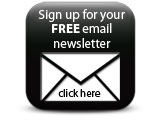 Companies