Givaudan Active Beauty launches colour collection of Unispheres
Since 25 years, Givaudan Active Beauty's experts have been improving their unique visual cues Uni-spheres and Unishapes technologies, always offering new application possibilities. These 3D shapes and beads, specifically made for the personal care industry, are optimised to entrap active ingredients or oils, while enhancing the visual appeal of cosmetic products on the shelves.
Our visual cues experts have developed a new range of 3D Unispheres beads with an irresistible effect to catch consumers' attention. These "colour explosion" beads contain high contrasted visual pigments to light up any bath and shower ritual by instantly colouring the foam.
They have been designed in 3 colours:
Blue Explosion (Unispheres UF0M-774S)
Green Explosion (Unispheres GF0M-776S)
Red Explosion (Unispheres RF0M-777S)
Be captivated by their magic "WOW effect" stimulating positive moods and emotions. These fascinated coloured spheres can also be used to make kids spend sufficient time for washing their hands, as well as making the bath and shower rituals became an un-forgettable fun and visual experience. Let your imagination run wild and combine them to create different colours of foams!
Marina Egorova, Visualisation and Vectorisation Technologies Manager, says: "It is well known that people who have plenty of positive emotions in their everyday lives tend to be happier, healthier, learn better, and get along well with others. By using Colour Explosion Unispheres in daily used products, you will assure a little contribution to the social well-being and human flourishing!"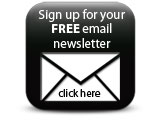 To find out more about Colour Explosion Unispheres, we will be delighted to welcome you to our booth FF10 at in-cosmetics Global in London.
Featured Companies