Givaudan Active Beauty receives first vegan approval for range of self-tanning products
Givaudan Active Beauty is delighted to announce its DHA range of products was fully approved as vegan, meaning products are GMO free, not tested on animals, and do not contain any animal products or derivatives.
The dihydroxyacetone (DHA) molecule is the reference active ingredient for self-tanning in the beauty market today. Innovation in cosmetics resulted in the development of this self-tanning agent responsible for giving consumers a natural sunless tan.
The industry for UV-free self-tanning is booming and continues to grow. Givaudan Active Beauty is one of the world leaders in sustainable production of DHA, and has created a full and effective range of this cosmetic ingredient including different types of formulation compatibilities, cosmetic applications, and different aspects such as liquid and powder, which are now vegan-approved.
The vegan trend is thriving in the Beauty and Personal Care industry as younger generations are the influencers requesting products that are safer for their skin. This target group is more socially conscious and is driven by ethical, sustainable or environmentally-friendly products.
To meet the changing demands of consumers, Givaudan Active Beauty will begin integrating the vegan approval stamp to its wide range labels, which is fully in line with our Health & Wellness pillar of our 2020 Strategy.
Givaudan Active Beauty is presenting during the SCS Formulate in Coventry, UK, on November 14-15, booth 228.
Discover our DHA range including Vegetan Gold, the first oil compatible DHA, Vegetan Life, the UV-free hydra-tan active, and Vegetan Premium Plus, the smart self-tanner.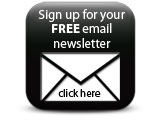 Join us to learn more about our range of products and the vegan self-tanning trend!
Featured Companies