Good Ship Benefit to open on board R.S. Hispaniola
The retail concept will open to the public on 9 April for five months
Benefit cosmetics has announced the launch of a five-month retail concept that merges beauty and entertainment in a maritime setting.
The Good Ship Benefit will be open from 9 April-31 August and is located on board the permanently-docked boat R.S. Hispaniola on Victoria Embankment in London. The pop-up will span three floors and include a number of spaces dedicated to different Benefit products and concepts. On the first deck will be The Brow Lounge (above), which will offer brow services and a space to indulge in an afternoon tea. Meanwhile, The Porefessional Vault is located through a secret vault. The room is reminiscent of the 1960s and provides a place for visitors to explore the brand's primer and anti-slip products.
Good Ship Benefit's restaurant Lashitude will be on the upper deck
On the upper deck is Lashitude, a restaurant inspired by the brand's they're Real! mascara. Hoola Decks, named after Benefit's infamous bronzer, provide a place for visitors to take part in fitness classes as the brand promotes a "strong not skinny" message. Tiki huts and cabanas will also line the area, with cocktails being served. Finally, The Pinkton Parlour features five rooms, which will be used for different purposes over the five months including charitable tie-ins.
The Pinkton Parlour will host different events and concepts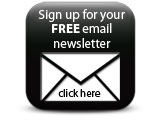 Companies