Gwyneth Paltrow lands ambassador role with Merz Aesthetics
The Goop founder will front the campaign for the firm's new Xeomin anti-wrinkle service
Merz Aesthetics has tapped Oscar-winning actress and beauty entrepreneur Gwyneth Paltrow to front the brand's new anti-wrinkle injectable.
As the global face for Xeomin, pronounced zeo-min, the Goop founder will appear in the company's ad campaigns and take part in social media marketing using the hashtag #DareToSelfCare.
Xeomin is a botulinum toxin type A, which helps to improve the look of frown lines.
Merz Aesthetics also offers a range of skin care products to help firm skin.
"For me, beauty is about deeping happiness versus trying to chase youth," said Paltrow.
"And it's no secret that I'm an open book when it comes to trying new beauty regimes, but I want to know what's in a product before putting anything into my body.
"Finding highly purified and proven products is so important. That's one of the many reasons I started using Xeomin a few years ago."
Meanwhile, Merz Aesthetics' CEO, Bob Rhatigan, said this was an exciting time for the brand.
"Gwyneth's passion for knowledge and learning, and her deeply personal perspective on beauty and ageing are all qualities we at Merz Aesthetics admire in her, and the values we share as a company.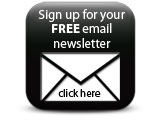 "We could not be more thrilled to be partnering with her to educate women around the world about a frown line treatment that is uniquely purified without unnecessary proteins."
Companies