Henkel unveils a new company logo and slogan
Body Care | Hair Care | Skin Care
New look will 'strengthen the Henkel brand around the world' says ceo, Kapser Rorsted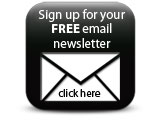 Henkel
German personal care giant Henkel has revealed a new visual identity which incorporates a new logo and a new slogan – 'Henkel – Excellence is our Passion'.
Ceo Kaper Rorstead says of the new image: "Our new slogan summarises what we stand for as a company and with our brands and our people around the world we strive to be the best in everything we do. Both our new slogan and our new visual identity will further strengthen the Henkel brand around the world."
The new corporate design, which comes into action this month, will be applied to publications like the annual report, employee newsletters and the internet and intranet sites.
Carsten Tilger is head of corporate communications at Henkel: "The key elements of the new corporate design are a modern layout, clear imagery, a dynamic colour scheme with red and white as key colours and a lighter typography.
"With this new visual identity and the new slogan we are positioning Henkel as an internationally successful company with leading brands and technologies and with highly motivated employees who are passionate about delivering the best solutions for our customers."
Companies