IFRA UK Fragrance Forum 2014 details announced
'Fragrance matters' will be the theme of the 4th annual IFRA UK Fragrance Forum symposium
'Fragrance matters' will be the theme of the 4th annual IFRA UK Fragrance Forum symposium, to be held on 16 October in London. The Association has also announced the line-up of speakers for the forthcoming one-day event.
The Forum will explore a wide range of views and share scientific and anecdotal findings on everything from the effects on those without a sense of smell, to the ways in which scent, smell and fragrance will be used in criminal investigations and marketing, and the latest findings on smell and human interactions. Key sponsors will be the perfume houses CPL Aromas and Mane, both members of IFRA UK.
The speakers who will be presenting at this year's event are: Mr Duncan Boak, Founder and Director of Fifth Sense, a charity for smell and taste disorder sufferers, whose topic will be 'smell and emotion - the reality behind fragrance marketing'; Ms Alison Davidson from the Department of Forensic and Crime Science within the School of Sciences at Staffordshire University who will be speaking on 'sniffing out the evidence – fragrance and forensics'; Mr Christophe Laudamiel, a renowned perfumer, who will describe his educational activities and the work of the Osmotheque and Academy of Perfumery; Dr Darren Logan from the Sanger Institute, on the question 'do you smell what I smell?'; Ms Emmanuelle Moeglin, Mintel's Global Fragrance & Personal Care Analyst, who will speak about 'scent and technology – innovation and the fragrance experience'; and Dr Tristram Wyatt from the Department of Zoology, University of Oxford, whose topic will be 'human pheromones – we need to talk'.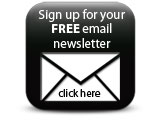 The event is free to IFRA UK members who also receive priority booking. There will be additional places this year for non-members, who are able to apply for tickets priced at £175 +VAT each. More information can be found at www.ifrauk.org.
Companies