Industry veteran Bobbi Brown works with make-up educator MasterClass
The MasterClass course is the first to launch in the platform's lifestyle category
Online education platform MasterClass has released a new course created in partnership with make-up artist and brand founder Bobbi Brown.
The subscription service allows consumers to take classes that are run by industry professionals in business, music, film and television, photography, sports and technology.
As part of her course, Brown will provide practical lessons and tips on make-up artistry including how to achieve looks for different ages and skin tones, and how to select the right foundation.
"Make-up has the power not only to enhance your natural beauty but change the way you feel about yourself," said Brown.
"It's about looking like yourself and feeling better.
"I hope students walk away from my MasterClass with the understanding that make-up doesn't have to complicated and once you master a few simple techniques, you can then layer in your own creativity and style."
Brown's course is the first to launch in MasterClass' new lifestyle category.
Commenting on the new course, MasterClass' CEO and co-founder David Rogier added: "Through her approach of celebrating natural beauty, Bobbi redefined the make-up and beauty industry.
"Bobbi is a fantastic teacher. She's vulnerable, honest, funny and a true master."
Professionals including Anna Wintour, Serena Williams, Natalie Portman and Shonda Rhimes have also released classes on the platform.
Brown launched her eponymous beauty brand in 1991, which was then acquired by Estée Lauder Companies in 1995.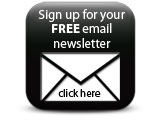 She continued leading the brand as Chief Creative Officer until 2016 to pursue new ventures.
Companies