Inside Boots' 28,000sqft Beauty and Wellness hall
Complete with an Innovation Studio, dedicated skin care zone and pharmacy services, the 170-year-old retailer is tapping into the holistic beauty trend
A holistic approach to beauty retail is one of the biggest trends to have taken off on the shop floor this year.
Lush, Harvey Nichols, John Bell & Croyden and Linnaean are just a few retailers that have embraced the trend, and this month one of the industry's oldest stores has joined the pack.
Boots' new 28,000sqft Beauty and Wellness hall at Sheffield's Meadowhall shopping centre, UK, will play host to more than 300 beauty brands, including Fenty Beauty and Florence by Mills.
The interior encompasses Boots' reinvented retail image, which offers 'trend zones' across the shop floor instead of traditional beauty counters.
This includes a dedicated skin care zone, colour consultation station and discovery area with live demonstrations by Boots specialists.
Meanwhile, the space is home to the retailer's biggest wellness range outside of the UK capital, including products from Beauty Kitchen and Equi London; as well as an Innovation Studio, housing health and fitness technology from brands including FitBit.
Not forgetting its health care roots, customers will have access to consultation spaces and pharmacy services including UTI tests and a Skin Scanning Service.
"Our new Sheffield Meadowhall store is a truly exciting moment for us - our first new look store out of London, and in a city where Boots has had a presence for 135 years," said Boots' UK Managing Director Sebastian James.
"The store is full of exciting beauty brands, ideas for living well and services to help you get better, all with the great care that Boots colleagues gives.
"As we transform our stores we will learn what people love and want from this shop and this will help us shape a blueprint for our whole 2,500 store estate."
As part of the retailer's eco-friendly ethos, the store will also feature a water refilling station.
More images inside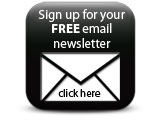 Companies