InstaNatural releases first anti-ageing supplement
As the nutricosmetics market grows, InstaNatural is releasing a supplement that is said to improve the skin's appearance on a cellular level
US-based beauty brand InstaNatural has announced the release of its first anti-ageing supplement.
The new Collagen Age Defense Applement (US$40 for 60 tablets) contains a blend of ingredients that is said to improve skin's appearance cellularly.
These include MicroActive Resveratrol, a polyphenol compound with antioxidant properties; and BioCell Collagen, which supports collagen levels in the skin to reduce signs of fine lines and wrinkles. The product it also said to help hydrate and firm.
Meanwhile, Florabella - manufactured from cherry blossoms - is claimed to minimise the appearance of discolouration and enlarged pores.
The supplements officially launch today and are available from instanatural.com.
Missing a trick?
Recent research by nutraceuticals company Lycored show that beauty companies could be missing out on an opportunity by not offering beauty supplements to men.
The study found men in the UK and France were more open to the idea of taking beauty supplements than women.
The company suggested this is due to the convenience of supplements compared with a more intensive skin care routine.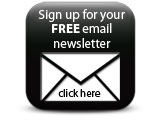 Follow the link here to read the full article.
Companies