Instagram rolls out new tool to support small businesses during Covid-19 pandemic
Companies can use the social media site's gift card, food order and fundraiser stickers on their stories
Social media channel Instagram is helping support small businesses struggling to stay afloat during the coronavirus pandemic with a new online tool.
Companies can now use the platform's gift card, food order and fundraiser stickers on their profile stories, to encourage customers to make purchases through their sites.
Meanwhile, the fundraiser sticker will open Facebook to the businesses personal fundraiser.
In a statement, Instagram said: "For many businesses right now, every sale helps.
"We'll continue to work on features that make it easier to support the small businesses you care about."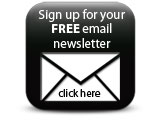 Gift cards and food orders for delivery are now available in the US and Canada from this week and will roll-out globally in the next few weeks.
Companies