Instanatural omits 'unsafe' preservative from ingredients list
The personal care company's hair, body and skin care products will now be free from PEGs, petroleum and other preservatives
Image via Instagram: @instanatural_beauty
Florida-based personal care brand Instanatural has announced the removal of several ingredients from its products.
The brand took the decision to remove what it deemed 'unsafe' products in cosmetics.
This includes certain preservatives, petroleum, polyethylene glycol (PEGs) and ethanolamine compounds (DEA, TEA and DEA).
It has also obtained Leaping Bunny certification from Cruelty Free International.
According to Instanatural's Director of Brand Development, Heather Wilson, the brand took the decision to show customers its commitment to improving its products.
She said: "We have always made it a priority to continually improve and meet the requests of the market and it's something we take very seriously.
"Our products are always formulated to contain as many natural, organic and naturally-derived ingredients as possible and with our expanded 'made without' standard and Leaping Bunny certification we are not just saying but showing our customers that we are committed to making continued improvements and advancements to our line."
All of the brand's products are now free from parabens, SIS/SIES, mineral oil, formaldehyde releasers, synthetic dyes, petroleum, PEGs, DEA, TEA and DEA.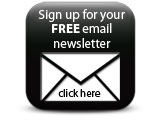 Companies