Iranian authorities close Oriflame
Operations closed and staff detained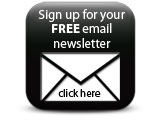 The Iranian authorities have closed the operations of Swedish cosmetics group Oriflame in Tehran and detained members of staff without providing reasons. The move underlines earlier reports from the company about deteriorating conditions for cosmetics business in Iran.

Three members of staff are being held together with two sales consultants.

The Iranian market accounts for some 20% of sales in the entire Asian region. Oriflame has confirmed its forecast for sales in the region in 2010 despite the current Iranian problems though operating margin is now expected to be around 12% rather than over 12% for the full year to reflect lost sales in Iran. If there is total closure of the business in Iran, estimated extra costs this year are estimated at about €10m.

Oriflame has said it has no access to any detailed information relating either to the background or the effects of the current situation.


Companies