Iran's rosy future in the export industry
The removal of trade sanctions has boosted Iran's rose water export industry, as Poorna Rodrigo and Liz Newmark report
Iran's rose water export sector is facing the potential for rapid expansion now that the country can trade freely globally after the bulk of international banking and economic sanctions imposed over the Iranian nuclear programme were lifted last January.
For makers of this important personal care ingredient this could mean big new business. The country is "the world's biggest producer of rose water, distilling about 26,000 tonnes per year", said Iran's state-owned English language broadcaster PressTV in a September 2015 report.
Making rose water is not just a business for Iranians but a tradition: production dates back more than 2,500 years. According to a report on Iran's state radio (Islamic Republic of Iran Broadcasting, IRIB), there are nearly 1,600 hectares of land under Damask rose cultivation in central Iran's Kashan region, which annually produces approximately 5,000 tonnes of roses.
In September 2015, representatives of more than 150 French companies, led by the country's trade and agriculture ministries, visited Iran looking for business opportunities, given the potential use of rose water by French personal care product brands, especially perfume makers. The high quality of the roses grown in Iran's Qamsar and Kashan regions is because of the areas' warm and sunny climates, fertile soils and protection from winds.
According to the Paris/Iranian lifestyle website Persiennës (lespersiennes.com), Melvita, Laboratoire Sanoflore, Florame and Huygens are "just a small selection of companies" based in France using Iranian rose water to make scents. All four companies emphasise their products are natural using "biological" production methods.
But Creezy Courtoy, a former fashion model who is now Chair of the International Perfume Foundation (IPF), noted that Iranian rose water exporters might face some regulatory obstacles when selling to perfumers. She noted that the European Union (EU) Cosmetics Regulation's list of controlled allergic substances includes eugenol, which is found in roses. As a result, scent companies have been looking for artificial alternatives.
Courtoy told SPC that while laboratories can make roses, they lack "the beneficial power of the plant", noting that roses may contain more than 2,000 different molecules. She stressed: "To be beneficial, a plant should have all its compounds. It's the same for humans: if you take off my left arm, I will not be the same."
And this is a key challenge for the Iranian rose water sector to overcome, because the export market is particularly important for its producers. Indeed, while in Iran rose water is a popular food item or ingredient, unlike in the West, the majority of Iranians are not keen on rose scents in personal perfumes, a France-based scent trader told SPC. Consumers "don't like to smell like a rose", she said.
In the west, however, rose water, said Malakeh Sanati-Künne, head of international business development at the Hamburg, Germany-based marketing arm of the country's leading rose water producer, Kerman-based Zahra Rosewater Company, has been one of "key ingredients in [standard] perfumes and cosmetics". Her company, which was launched in 1978, just before the Iranian Revolution, is a grower, distiller and an exporter of organically-produced Damask roses. The company makes rose water and rose oil by hydro-distilling and sells to Britain, Germany, France, Canada, Australia, Russia, Switzerland and the Gulf states (although not yet the US – where remaining banking sanctions on Iran still block Zahra from selling rose water to American consumers, she said). However, if all barriers are cleared (and the election of Donald Trump as US President might impede that progress), America will prove to be a lucrative market for the company, she predicted: "Our products, certified by the British Soil Association, are of the highest quality," Ms Sanati-Künne said. Popular cosmetics brands such as natural skin care line Dr Hauschka cosmetics from Germany-based WALA Heilmittel GmbH; France-based organic essential oil and aromatic plant specialist Plantes Aromatiques du Diois SA; and Germany's natural cosmetic specialist Annemarie Börlind are using rose water from Zahra in their product, a note from the company said.
The Iranian rose water sector might want to try and change this local aversion to rose scents, given that Iranians are the world's seventh and the Middle East's second largest per capita consumer of personal care products. Meanwhile, a study from the Tehran-based independent journal Iran Review in a note in May stressed the cosmeceutical and health-based benefits of rose water. It said that Iran's Mohammadi variety rose petal contains gallic acid, fatty acids, pigments and ascorbic acid (vitamin C).
The study also indicated that "the essence of Mohammadi flower of Ghamsar and the subsequent rose water has a concentration of 35mg per 100ml or 350 parts per million (ppm), which makes it the finest and highest quality rose water in Iran and even in the world".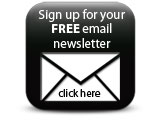 The Mohammadi rose is divided into seven groups: French red flower, wild rose, tea flower, miniature red flower, Bengalese red flower and Iranian red flower.
Companies