Is Kylie Cosmetics losing its spark?
According to Rakuten Intelligence, the brand's sales are suffering from a lack of customer loyalty
Image via Getty Images
Kylie Cosmetics, the beauty brand of self-made billionaire Kylie Jenner, has reported a lag in its sales.
According to data insight firm Rakuten Intelligence, the company's sales fell by 14% to May this year.
The New York Post said its sales peaked in November 2016, one year after its first product launch, but two years on, sales were down more than 60%, despite selling an estimated US$360m worth of products in 2018.
Forbes calculated the three year old privately held company to be worth at least $900m - of which Jenner owns 100%.
It is now said to be in talks with Coty to acquire a majority stake for $600m.
However, its declining sales are said to be due to a lack of customer loyalty.
More than half of Kylie Cosmetics' customers, Rakuten found, shopped just once with the brand from June 2016 to May 2019.
Despite the figures, the youngest member of the Kardashian-Jenner clan is ploughing on with her beauty empire.
In May this year, she launched her debut skin care brand Kylie Skin, a separate entity to her cosmetics brand, and just released a second collection of products.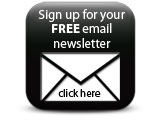 She has also filed for the 'Kylie Hair by Kylie Jenner' and 'Kylie Baby by Kylie Jenner' brand trademarks.
Companies